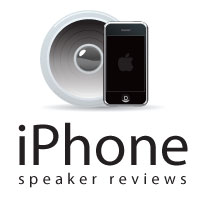 The BoomBotix BB1 is an all-around awesome ultra-portable speaker, it brings the party with you.
Atlanta, GA (PRWEB) January 19, 2012
iPhone Speaker Reviews (http://www.iphonespeakerreviews.com), just released their review of the Boombotix BB1. The BB1 delivers exceptional sound, great rechargeable battery, portability and kick-ass style. Read the full Boombotix BB1 Review
iPhone speaker expert reviewer, David Blane, explained the reasons he liked the BB1 saying, "Over New Years Eve I attended a party and it turned out that we did not have a way to play music. I had the BB1 in a backpack, so I whipped it out and we started jamming to our favorite dancing tunes and started the party right there."
"It was fortunate that the BB1 was in my bag. Anything larger, more cumbersome and not long lasting would have gotten left at home." said David.
Some of the features noted by the review were the long lasting rechargeable battery, the customizable "eye" speaker grills, excellent sound and its durable vinyl construction.
With an overall rating of 8.7 out of 10 and a user review of 9.3 out of 10, the Boombotix BB1 is a great choice for those looking for ultra-portable, stylish and awesomely-unique speakers.
About iPhone Speaker Reviews -- The website was established in 2008 and is owned and managed by Intown Web Design of Atlanta, GA. The site was created as a place for iPhone and iPod owners to research and review iPhone speakers. At their website you will find editor and user reviews, video reviews and expert advice articles and guides. They are no way related to Apple or any of the speaker companies that are reviewed.
About Intown Web Design (http://www.intownwebdesign.com) -- Located in Atlanta, GA, they are a web design and development firm with a focus on creating functional websites for business. Clients range from startups to corporations traded on the NYSE. Founded in 2007, with a specialty in open source technologies including PHP, Joomla and WordPress. They have continued to expand their expertise into improving site performance, usability and search engine rankings.
# # #