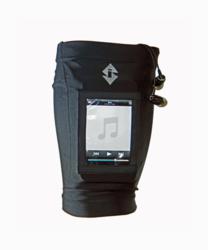 These products are superior to any iPhone armband or accessory on the market!
(PRWEB) November 06, 2012
iSleeve Gear is offering a great promotion to kick start their new line of iPhone related products! Starting today, iSleeve Gear is offering 50% off their iSleeve 1.0, plus free shipping! The iSleeve 1.0 was designed to be the best iPhone armband related product anywhere. Where traditional armbands fail, iSleeve is designed to give users a comfortable and stable product that leaves your iPhone on the arm, and requires no adjustment.
Having the right equipment is key to getting a great workout. The iSleeve 1.0 is a great product that should be in every iPhone owner's gym bag. This is the perfect product for any iPhone owner that loves music. The 1.0 is designed to hold the iPhone on the arm and keep it out of harms way. iPhones are expensive, and keeping it safe is a must. This is where the iSleeve 1.0 really stands out. With a waterproof backing and sleek design, the iPhone won't be drenched in sweat or severely damaged after usage.
iSleeve Gear is a company based in Michigan, that was founded by Brandon Reed and Terry Puffer. The company was created to provide athletic consumers with awesome iPhone accessories that exceed expectations. iSleeve Gear is focused on providing users with quality products that work how they are designed. Traditional iPhone Armbands are designed to fit everyone, but a product holding an expensive iPhone should provide a custom fit, not the other way around. That is why we spent months creating a product that would make anyone throw away those old iPhone armbands and start enjoying music again! No need for constant adjustment on the arm. As soon as the iSleeve is on, it's done! Music is motivation, so finding the right tunes is important to a good workout.
Offer Valid on the iSleeve 1.0 in black and white only. Sizes available from extra small to large.