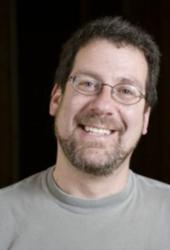 Now that Siri's newness has worn off, iPhone users want some improvements.
New York, NY (PRWEB) March 26, 2012
iPhoneSamurai.com is one of the world's most visited iPhone Tips blogs. Offering daily tips and adviceto those addicted to their iPhones, information can be read directly from their blog, or via a daily digest email.
Today, Benny Meyer at iPhoneSamurai.com published his latest post, titled "Reports: iOS6 is Coming".
iPhone fans can access the new blog post here:
http://iphonesamurai.com/reports-ios6-is-coming/
In this latest post Benny, who is so addicted to his iPhone that his blog is now a full-time venture, discusses the rumors surrounding the possible launch of Apple's new iPhone operating system – iOS6.
"The evidence came in the form of Ars Technica's server logs, which showed devices from Cupertino, California (Apple's headquarters) logging on using iOS 6" Benny Meyer says.
Following this revelation, Benny discusses new features that could grace Apple's latest release.
Among his many iPhone secrets, the first point he touches on is the interface, hoping that Apple may opt to launch iOS6 with a refreshing and radical new look.
"Apple may be inspired by its Lion operating system, integrating features that give us the ability to see everything open on one screen, along with advanced swiping functionality" Benny adds.
Benny's next topic of conversation is good old Siri. Following the initial boom of Siri's launch, Benny suggests that Apple may want to increase the popularity and functionality of the App by including features such as customizable voices, hardware upgrades and the ability to run the program on Apple's iPhone 4.
With Near-Field Communication in the forefront of every techie's mind, Benny poises the ultimate question – Will it be available with iOS6? As he attests, there are some road blocks currently in the way:
"There are currently two deterrents to NFC taking off as a pay method. One is that most places still aren't equipped to take payments this way and the other is that many device manufacturers have not enabled radio frequency communication."
Finally, Benny begs Apple to consider adding navigation to their Google Maps app. "Google Maps is useless when you're driving around town. Drivers need navigation that talks to us, for our safety and convenience. Sure, if you need navigation, there's an app for that, but why should iPhone users be forced to pay for turn-by-turn voice navigation when Android users have it for free?" Benny says.
In all, Benny appears to be excited, yet skeptical about the possible upcoming launch of iOS6.
Where can iPhone fans learn more? iPhone fans can get iphone tips by subscribing to iPhone Samurai for free. Visit their daily tips website at iPhoneSamurai.com.
iPhoneSamurai (™) thinks this is important information for iPhone fans and asks them to Like our Page on Facebook to learn exclusive daily iPhone tips, recipes, and news getting the most from your handheld device. "We'd appreciate your help in spreading the word amongst vegetarians," says Benny Meyer.