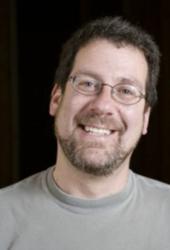 There are so many iPhone tips that it's hard to make a list, so here is a list of some lesser known tricks.
New York, NY (PRWEB) March 29, 2012
iPhoneSamurai.com is one of the world's most visited iPhone Tips blogs. Offering daily tips and adviceto those addicted to their iPhones, information can be read directly from their blog, or via a daily digest email.
Today, Benny Meyer at iPhoneSamurai.com published his latest post, titled "Cool iPhone Tips for your iPhone 3G".
iPhone fans can access the new blog post here:
http://iphonesamurai.com/cool-iphone-tips-for-your-iphone-3g/
In his latest blog post, Benny admits that there are so many tips for the iPhone that it easy to become confused. In his attempt to set the record straight – Benny decides to provide some of his own secret tips to users of the iPhone 3G.
One of the first tips Benny shares pertains to the restriction of certain on-screen content:
"If you want to restrict iPhone content for certain apps, you can do it easily. For example, if you have teenage kids and you don't want them to listen to certain kind of music; you can turn off YouTube access to their iPhones. Just go to General settings, and select restrictions. Enable them with a four digit code, and restrict the content you want" he says.
Sharing what Benny believes is one of the coolest iPhone tips, he teaches users to take a screen shot. He makes it clear that all iPhone 3G users need to do is hold down the Home button and click Power/Sleep.
Benny also has some tips regarding the sharing of URLs:
"If you want to share the URL of a cool website you are viewing with your friends, just tap on the address bar. Now tap on Share. Now an email will open up containing the URL. Simply select a recipient and add your comments. Now send the mail" he adds.
Benny then links to an informative external article from Oak Innovations, sharing some more little-known iPhone 3G secrets.
The tips include cool ways to get free ringtones, only buys apps once, take better pictures and control the iPhone 3G control button.
While there are so many cool tips available for the iPhone 3G, Benny admits it is near-impossible to every single one:
"The iPhone has so much to offer that you can't learn it all" he concludes.
Where can iPhone fans learn more? iPhone fans can get iphone tips by subscribing to iPhone Samurai for free. Visit their daily tips website at iPhoneSamurai.com.
iPhoneSamurai (™) thinks this is important information for iPhone fans and asks them to Like our Page on Facebook to learn exclusive daily iPhone tips, recipes, and news getting the most from your handheld device. "We'd appreciate your help in spreading the word amongst iPhone fans," says Benny Meyer.
Like this? Check out iPhone Samurai's last article: New Blog Post from iPhone Tips Blog, iPhoneSamurai.com, Announces Possible Sneak-Peak Details of Apple's Upcoming iOS6