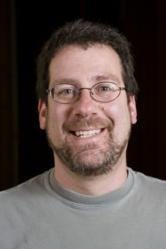 If you are a good person with a strong character, you would want to return the iPhone to its rightful owner.
New York, NY (PRWEB) April 03, 2012
iPhoneSamurai.com is one of the world's most visited iPhone Tips blogs. Offering daily tips and advice to those addicted to their iPhones, information can be read directly from their blog, or via a daily digest email.
Today, Benny Meyer at iPhoneSamurai.com published his latest post, titled "Found a Lost iPhone? What to Do".
iPhone fans can access the new blog post here:
http://iphonesamurai.com/found-a-lost-iphone-what-to-do/
In his latest blog post, Benny initially discusses the importance of returning a lost iPhone to its rightful owner.
Next, Benny discusses some innovative ways to try and locate the owner using some of the iPhones cool features.
Firstly, Benny suggests that, if the phone is unlocked, all that is required is the name of the owner. To get this, Benny suggests opening the iPhone's Mail program and sending a message to the email located in the 'From' field.
"Copy it and send a message to the owner. He'll get the mail and know his phone is safe. You're a Good Samaritan!" says Benny.
If the phone is locked, Benny admits that returning the phone to the owner is a little tougher.
However, he suggests holding down the Home button to see if the device is running Siri. If so, Benny has some suggestions:
"When you hear a beep for a prompt, say "Call ICE". ICE is 'In Case of Emergency' and stores emergency contacts. If the user hasn't changed privacy settings, you can talk to Siri. You can try some basic commands like, "Call my father", "Call my husband", or other" he adds.
As an iPhone owner, Benny makes some suggestions to ensure that a device can quickly be given back to the owner in the event of a loss.
For example, he suggests creating a wallpaper image containing the owner's contact information, setting ICE information or even installing iCloud.
"Finding iPhone is easier with iCloud. Go to iCloud under Settings. You'll find the Find my iPhone slider there at the screen bottom. Slide it to 'On' position. Once it is turned on, you can use the browser on your system to find your lost iPhone" he says.
Finally, Benny links to Apple's official advice, detailing what to do if you have an iPhone or have lost your own device.
Where can iPhone fans learn more? iPhone fans can get iphone tips by subscribing to iPhone Samurai for free. Visit their daily tips website at iPhoneSamurai.com.
iPhoneSamurai (™) thinks this is important information for iPhone fans and asks them to Like our Page on Facebook to learn exclusive daily iPhone tips, tricks, and news getting the most from your handheld device. "We'd appreciate your help in spreading the word amongst iPhone fans," says Benny Meyer.
Like this? Check out iPhone Samurai's last article: Latest Post from iPhone Tips Blog, iPhoneSamurai.com, Announces Secret Tips for iPhone 3G