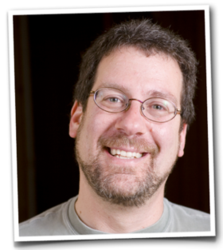 You can now forget your wallet on purpose.
New York, NY (PRWEB) April 09, 2012
iPhoneSamurai.com is one of the world's most visited iPhone Tips blogs. Offering daily tips and advice to those addicted to their iPhones, information can be read directly from their blog, or via a daily digest email.
Today, Benny Meyer at iPhoneSamurai.com published his latest post, titled "Geode: Your iPhone Wallet".
iPhone fans can access the new blog post here:
http://iphonesamurai.com/geode-your-iphone-wallet/
In his latest post, Benny introduces the blog's readers to the latest iPhone gadget, the Geode. He explains how it will change the way humans conduct in-store payment transactions.
"It is your wallet–your digital wallet. iCache is in the process of finishing up developing the Geode. Once it's released, you can forget your wallet on purpose" he says.
Explaining the concept further, Benny writes that the Geode digitally holds all of the owner's barcoded cards. Elaborating, he says:
"Once you have your iPhone snapped into the Geode case, attach the Geode reader. Swipe your cards through the reader, and your card information appears on the screen and is saved into your Geode. Loyalty cards, which have a barcode (rather than a strip to scan), can be entered into your Geode by using your iPhone's camera."
Benny believes that the in-store process is a breeze, simply requiring the users to select which card they want to use and then scanning the e-ink screen with the in-store card reader.
Wanting to calm any fears about the security of cards in the event of a stolen or lost phone, Benny explains that the application can only be activated using the owner's fingerprint.
The blog posts proceeds to outline the release plans for the Geode. The device is said to be available later in 2012, but only in selected areas.
In fact, providing his readers with the opportunity to get a discount on the gadget, Benny directs users towards the Geode's Kickstarter crowd funding page, where they can obtain a discount at launch by officially backing the project financially.
"Some iPhone lovers can't wait until June. Others are kinda skeptical the Geode will just be an overpriced iPhone case. So what do you think? Will the Geode be replacing your wallet?" Benny concludes.
Where can iPhone fans learn more? iPhone fans can get iphone tips by subscribing to iPhone Samurai for free. Visit their daily tips website at iPhoneSamurai.com.
iPhoneSamurai (™) thinks this is important information for iPhone fans and asks them to Like our Page on Facebook to learn exclusive daily iPhone tips, tricks, and news getting the most from your handheld device. "We'd appreciate your help in spreading the word amongst iPhone fans," says Benny Meyer.
Like this? Check out iPhone Samurai's last article:
New Blog Post from iPhone Tips Blog, iPhoneSamurai.com, Announces Innovative New Ways to Return a Lost iPhone