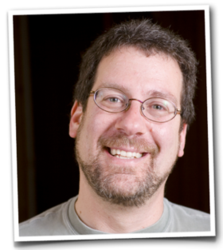 These tiny little iPhones have a big impact on the environment.
New York, NY (PRWEB) April 25, 2012
iPhoneSamurai.com is one of the world's most visited iPhone Tips blogs. Offering daily tips and advice to those addicted to their iPhones, information can be read directly from their blog, or via a daily digest email.
Today, Benny Meyer at iPhoneSamurai.com published his latest post, titled "Real Costs Related to an iPhone".
iPhone fans can access the new blog post here:
http://iphonesamurai.com/real-costs-related-to-an-iphone/
In his latest post, Benny initially explains that, while many people like to give off the impression that an iPhone is worth a second mortgage, the cost of buying one isn't really that high. However, he also makes it clear that the cost can be comparatively high if an old iPhone is working fine.
Benny then focusses on what he calls the 'social cost' of owning an iPhone.
"This cost will not affect you in the beginning, but it will affect many people in the longer run. If you want to know the actual costs that are involved in making any new iPhone, read this. After all, iPhones are made of stuff and it costs something somewhere" he says.
Continuing his blog post, Benny shows just how quickly the iPhone has risen to popularity. Moving from selling just over a million phones in 2007 to over seventy two million last year!
As he explains, there is also an environmental cost associated with owning an iPhone:
"There were 229 audits in 2011 that were conducted by Apple among its global suppliers. 58 of them did not control or monitor air emissions. 69 did not dispose or recycle any hazardous wastes. 112 did not properly handle hazardous chemicals. Unfortunate scenarios indeed" he adds.
Benny then touches on some of the other expenses that can quickly add up, such as the purchase of Apps, as well as the health costs that have been reported. Indeed, he even writes that children using iPhones may have an over-exposure to certain types of lead.
Finally, Benny concludes his blog post by offering some responsible usage tips to his readers. Including the recycling of old phones and the skipping of an iPhone generation.
Where can iPhone fans learn more? iPhone fans can get iphone tips by subscribing to iPhone Samurai for free. Visit their daily tips website at iPhoneSamurai.com.
iPhoneSamurai (™) thinks this is important information for iPhone fans and asks them to Like our Page on Facebook to learn exclusive daily iPhone tips, tricks, and news getting the most from your handheld device. "We'd appreciate your help in spreading the word amongst iPhone fans," says Benny Meyer.
Like this? Check out iPhone Samurai's last article: Latest Post from iPhone Tips Blog, iPhoneSamurai.com, Announces the Top iPhone Rumors