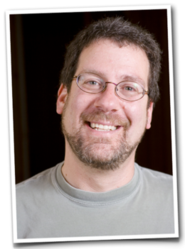 The app is ideal for the frequent traveler, allowing users to save preferences for future bookings.
New York, NY (PRWEB) May 01, 2012
iPhoneSamurai.com is one of the world's most visited iPhone Tips blogs. Offering daily tips and advice to those addicted to their iPhones, information can be read directly from their blog, or via a daily digest email.
Today, Benny Meyer at iPhoneSamurai.com published his latest post, titled "App lets Users Plan Entire Vacation via iPhone".
iPhone fans can access the new blog post here:
http://iphonesamurai.com/app-lets-users-plan-entire-vacation-via-iphone/
In his latest post, Benny introduces readers to CheapOAir, a new iPhone app that allows users to book flights, hotels and car rental directly from their iPhone.
"The site even has a top 25 deals section and an area for vacation packages. There's even a Hunger Games package" he says.
Benny continues to explain that the company behind the app created a package which flies users to Charlotte and allows them to explore some of the filming locations from The Hunger Games.
However, as Benny points out, this may just be a sneaky marketing ploy.
"It's important to note that CheapOair isn't offering a Hunger Games tour package as part of the deal. This was just a catchy way of promoting a trip to Charlotte. It worked, too, getting CheapOair mentioned in numerous publications and blogs and helping further increase the service's visibility" he writes.
It must have worked, though. The App already has a 5 out of 5 rating from its users.
The app is, according to Benny, perfect for the frequent business traveller. It allows the user to save selections such as flight meal preferences as well as a preferred seat.
Benny concludes his blog post by giving his users a polite reality check.
"I may be glued to my iPhone, but there are some things I prefer to do on a full-blown computer. Travel apps are great for when I'm already on my trip, but when I'm booking my flight I'm still at home. But since experts are saying users are increasingly choosing smartphones over computers for surfing, CheapOair is obviously on the right track" he says.
Where can iPhone fans learn more? iPhone fans can get iphone tips by subscribing to iPhone Samurai for free. Visit their daily tips website at iPhoneSamurai.com.
iPhoneSamurai (™) thinks this is important information for iPhone fans and asks them to Like our Page on Facebook to learn exclusive daily iPhone tips, tricks, and news getting the most from your handheld device. "We'd appreciate your help in spreading the word amongst iPhone fans," says Benny Meyer.
Like this? Check out iPhone Samurai's last article: Latest Post from iPhone Tips Blog, iPhoneSamurai.com, Announces the Real Costs Related to Owning an iPhone