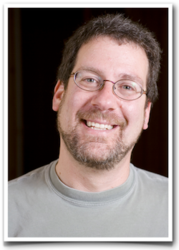 Before deciding to sell, learn how to keep your iPhone secure and safe.
New York, NY (PRWEB) May 07, 2012
iPhoneSamurai.com is one of the world's most visited iPhone Tips blogs. Offering daily tips and advice to those addicted to their iPhones, information can be read directly from their blog, or via a daily digest email.
Today, Benny Meyer at iPhoneSamurai.com published his latest post, titled "What Should you Do Before Selling Old iPhone?".
iPhone fans can access the new blog post here:
http://iphonesamurai.com/what-should-you-do-before-selling-your-old-iphone/
In his latest post, Benny explains that he has some tips to help people sell their iPhone both safely and profitably.
Benny's first tip is to ensure that the iPhone's settings and contents are safely backed up.
"All you need to do is to sync it with iTunes. This method will create a backup copy of all your iMessages, application data and settings. The backup created includes all videos and pictures stored in your iPhone" he says.
Benny also suggests the use of iCloud for further integrity and security of the handset's important information.
Next, Benny suggests wiping the phone completely. This, he explains, stops the new owner from being able to browse through any personal images, videos or other data.
Wiping the memory clean is comparatively easy, and Benny's blog post outlines the simple steps that need to be taken.
Benny's third tip is to collect the phone's original sync cable.
"You don't have to have the original box in which your iPhone came packed but it is a plus when selling your old iPhone. Having white syncing cable is important though and so is the charger" he adds.
To conclude his latest blog post, Benny gives some great advice for cleaning the iPhone's screen.
He explains the importance of cleaning the screen using a dry-wipe cloth, and also includes a link to the official Apple website, with a myriad of more cleaning information.
"The likeable thing about iPhone's durable glass screen and aluminum shell is that these two shine like a brand new penny when wiped properly" he concludes.
Where can iPhone fans learn more? iPhone fans can get iphone tips by subscribing to iPhone Samurai for free. Visit their daily tips website at iPhoneSamurai.com.
iPhoneSamurai (™) thinks this is important information for iPhone fans and asks them to Like our Page on Facebook to learn exclusive daily iPhone tips, tricks, and news getting the most from your handheld device. "We'd appreciate your help in spreading the word amongst iPhone fans," says Benny Meyer.
Like this? Check out iPhone Samurai's last article: Latest Post from iPhone Tips Blog, iPhoneSamurai.com, Announces Method for Planning an Entire Vacation via an iPhone