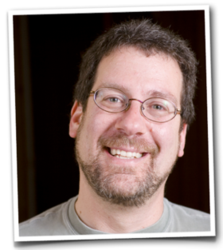 Make sure you learn a few tips before you enter the iOS world of wonder.
New York, NY (PRWEB) May 11, 2012
iPhoneSamurai.com is one of the world's most visited iPhone Tips blogs. Offering daily tips and advice to those addicted to their iPhones, information can be read directly from their blog, or via a daily digest email.
Today, Benny Meyer at iPhoneSamurai.com published his latest post, titled "Must-Learn Tips for iPhone Newbies".
iPhone fans can access the new blog post here:
http://iphonesamurai.com/must-learn-tips-for-iphone-newbies/
In his latest post, Benny makes it clear to iPhone newbies that they can either learn about their handset by experimenting themselves, or by learning from the experiences of others.
The first tip Benny shares is to avoid the lure of what he calls App Addiction.
"All the new iPhone users do this. When they see a new iPhone with millions of possibilities, they download all kinds of apps they find. And what happens then? Most of these apps get deleted, and that too within just 48 hours" Benny writes.
He suggests carefully reading reviews and choosing only the most useful Apps to avoid the handset becoming sluggish.
The next tip pertains to the iPhone's battery. To ensure it lasts for as long as possible, Benny suggests lowering the screen brightness. He also suggests only putting the device on charge if one third or less of the battery juice remains.
Benny's next tip literally keeps new iPhone users out of hot water.
"Unless you want to learn things the hard way, don't take your iPhone to the shower. You might be addicted to its music app, and listening to music in the shower seems pretty nice, but Apple gets to know if your iPhone has been ruined by water. And as soon as that happens, BAM, your warranty is void" he says.
Continuing his tips for new iPhone owners, Benny makes some useful suggestions such as always preserving a proportion of the handset's memory, not pulling on the connector cord and setting a password right from the get-go.
With many useful tips, Benny's latest blog post is sure to be a success among those wanting the best possible start with their new best friend!
Where can iPhone fans learn more? iPhone fans can get iphone tips by subscribing to iPhone Samurai for free. Visit their daily tips website at iPhoneSamurai.com.
iPhoneSamurai (™) thinks this is important information for iPhone fans and asks them to Like our Page on Facebook to learn exclusive daily iPhone tips, tricks, and news getting the most from your handheld device. "We'd appreciate your help in spreading the word amongst iPhone fans," says Benny Meyer.
Like this? Check out iPhone Samurai's last article: Latest Post from iPhone Tips Blog, iPhoneSamurai.com, Announces Vital Steps to Take before Selling old iPhone