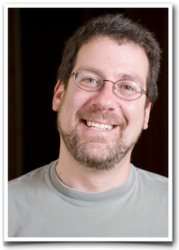 At the end of the night, simply "tab out" and you can pay your bill without ever having to whip out a credit card.
New York, NY (PRWEB) May 17, 2012
iPhoneSamurai.com is one of the world's most visited iPhone Tips blogs. Offering daily tips and advice to those addicted to their iPhones, information can be read directly from their blog, or via a daily digest email.
Today, Benny Meyer at iPhoneSamurai.com published his latest post, titled "Eat at TGI Fridays, Pay by iPhone".
iPhone fans can access the new blog post here:
http://iphonesamurai.com/eat-at-tgi-fridays-pay-by-iphone/
In his latest post, Benny announces that TGI Fridays has officially become the first major chain store to accept Tabbed Out, a payment processing App for the iPhone.
In fact, the restaurant chain is even producing its own iPhone App which is powered by Tabbed Out's unique technology. The App allows anyone to start off a virtual tab as they place their order, and then 'Tab Out' at the end of the night.
"If you're wondering how this could be so easy, the app works by interacting with T.G.I. Friday's cashiering software. When you launch the app while sitting in T.G.I. Friday's restaurant or bar, you'll be given a five-digit code which you'll then share with your server" Benny explains.
With all purchase information stored directly within the App, Benny makes it clear that customers using Tabb Out will not even require a receipt.
He then links users to an informative article from PC Mag, discussing the ease of the new technology.
Even though this technology is now firmly in place, Benny explains that it may take some time before everyone is comfortable using it.
"As with online bill pay, the transition to global adoption will be gradual, with a small subset of technology-minded individuals being the first to jump on board" he says.
Either way, Benny believes that Tabbed Out is a game-changing piece of software which will spawn a mass development of mobile bill payment technologies.
Concluding his latest blog post, Benny shares a quip in which one major flaw of mobile bill payments is exposed.
"Don't forget your wallet at home, though. You'll still need your driver's license to prove you're of legal drinking age. As far as I know, nobody's developed an app for that yet" he says!
Where can iPhone fans learn more? iPhone fans can get iphone tips by subscribing to iPhone Samurai for free. Visit their daily tips website at iPhoneSamurai.com.
iPhoneSamurai (™) thinks this is important information for iPhone fans and asks them to Like our Page on Facebook to learn exclusive daily iPhone tips, tricks, and news getting the most from your handheld device. "We'd appreciate your help in spreading the word amongst iPhone fans," says Benny Meyer.
Like this? Check out iPhone Samurai's last article: Latest Post from iPhone Tips Blog, iPhoneSamurai.com, Announces Important Tips for iPhone Newbies