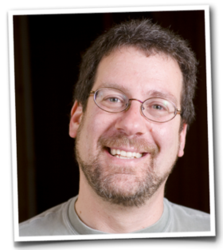 The app works by taking a photo of you, then measuring your features.
New York, NY (PRWEB) May 23, 2012
iPhoneSamurai.com is one of the world's most visited iPhone Tips blogs. Offering daily tips and advice to those addicted to their iPhones, information can be read directly from their blog, or via a daily digest email.
Today, Benny Meyer at iPhoneSamurai.com published his latest post, titled "App Rates Your Ugliness".
iPhone fans can access the new blog post here:
http://iphonesamurai.com/app-rates-your-ugliness/
In his latest post, Benny introduces his readers to the "Ugly Meter", an App which takes a photo of someone and uses lines of symmetry to rate their attractiveness.
"Yes, this app is even more popular than Angry Birds. It might be due, in part, to all the controversy. The app has been featured everywhere from The Today Show to The Howard Stern Show, giving it even more exposure, but in recent days, the press has turned…well…ugly" he says.
Today's THV, along with the Otago Daily Times both made their disapproval of the new App obvious within their publications.
However, the creators of the App ensure people that it is only a bit of fun, testing out the theory that lines of symmetry on the face can be used to rate how attractive or how ugly a person is.
"The app rates you on a scale of 0-10, but the worst part is the commentary. Some reports recite such comments as, "When you walk past a bathroom, the toilet flushes." And that's not even when the app is in bully mode" Benny adds.
He writes that the App also contains a bully mode, and some people are worried bully may use it to take a photo of a victim and taunt them with the results.
Either way, Benny makes it clear that the price is a lure for iPhone owners. The App costs just $0.99 or $5 for the 'pro' version, which gives a more detailed description of ugliness.
Summing up his latest blog posts, Benny suggests that people have fun with it, while remaining cautious.
"Treat this for exactly what it is: a novelty app. Have fun with it at parties and give everyone a laugh, but don't take it seriously. And don't let your kids download it" he says.
Where can iPhone fans learn more? iPhone fans can get iphone tips by subscribing to iPhone Samurai for free. Visit their daily tips website at iPhoneSamurai.com.
iPhoneSamurai (™) thinks this is important information for iPhone fans and asks them to Like our Page on Facebook to learn exclusive daily iPhone tips, tricks, and news getting the most from your handheld device. "We'd appreciate your help in spreading the word amongst iPhone fans," says Benny Meyer.
Like this? Check out iPhone Samurai's last article: Latest Post from iPhone Tips Blog, iPhoneSamurai.com, Announces a New Way to Pay for Goods and Services, Using an iPhone