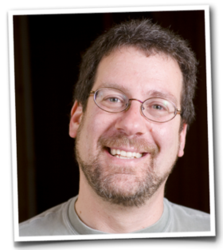 52apps can take your idea and turn it into an app.
New York, NY (PRWEB) June 29, 2012
iPhoneSamurai.com is one of the world's most visited iPhone Tips blogs. Offering daily tips and advice to those addicted to their iPhones, information can be read directly from their blog, or via a daily digest email.
Today, Benny Meyer at iPhoneSamurai.com published his latest post, titled "Company Turns Your Ideas into iPhone Apps".
iPhone fans can access the new blog post here:
http://iphonesamurai.com/company-turns-your-ideas-into-iphone-apps/
In his latest post, Benny admits that these days, many people have ideas for potential iPhone Apps. However, most lack the knowledge of how to develop their idea and get it in the App Store.
Benny then introduces 52apps, a new company that plans to create 52 Apps a year that innovators can then use on their own iPhone. The company will be using a unique speed-coding method in order to develop Apps quickly.
"How do they do it? Thibault and Lee don't create each app from scratch. The two developers have come up with a customized template that includes items common among most apps. This saves time, as they only have to make that code work with each new app idea," Benny says.
Inventors are paid a royalty from each download. In fact, since their launch in January, Apps created by 52apps have achieved a collective 500,000 downloads.
Those interested in seeing their creation come to fruition are urged to attend one of the company's frequently planned "App Idea Days", hosted at USC-Columbia Technology Incubator in Columbia.
To conclude his latest blog post, Benny explains that inventors will lose some of the rights to their idea by sharing it. So, if the person has the ability to create the App themselves, 52apps isn't for them.
"They'll help you get your idea out there, but they'll have to stand to gain something from it. Otherwise, you'll have to do it on your own," he says.
Where can iPhone fans learn more? iPhone fans can get iphone tips by subscribing to iPhone Samurai for free. Visit their daily tips website at iPhoneSamurai.com.
iPhoneSamurai (™) thinks this is important information for iPhone fans and asks them to Like our Page on Facebook to learn exclusive daily iPhone tips, tricks, and news getting the most from your handheld device. "We'd appreciate your help in spreading the word amongst iPhone fans," says Benny Meyer.
Like this? Check out iPhone Samurai's last article: Latest Post from iPhone Tips Blog, iPhoneSamurai.com, Announces New Information about iPhone's Ability to Survive a Drop