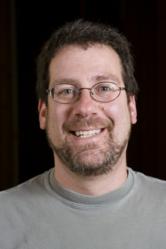 The best news is—these apps are free.
New York, NY (PRWEB) July 09, 2012
iPhoneSamurai.com is one of the world's most visited iPhone Tips blogs. Offering daily tips and advice to those addicted to their iPhones, information can be read directly from their blog, or via a daily digest email.
Today, Benny Meyer at iPhoneSamurai.com published his latest post, titled "iPhone Apps Provide Best Daily Deals for You".
iPhone fans can access the new blog post here:
http://iphonesamurai.com/iphone-apps-provide-best-daily-deals-for-you/
In his latest post, Benny discusses the useful nature of daily deal websites.
He then introduces his readers to DealBoard. This new iPhone App doesn't flood users' emails with a myriad of daily deal emails for things they don't want. Instead, DealBoard requires users to play a game in which they move boxes around, revealing brand names for things they may want to buy into.
"One of the best things about DealBoard is that you don't have to enter any information to use the app," he says.
Benny explains that DealBoard automatically finds a user's location and begins tossing brands around. This isn't done with the intention of revealing deals, but instead to get an idea of their personal tastes.
If people like a label they can move it upward, and downward if they dislike it. A few seconds later the App will send back deals in their area that they may be interested in.
Benny then introduces his readers to Deal Drop, another App which he feels is more reliable. This App combines deals from some of the biggest daily deal sites such as Groupon and Living Social.
"Once you've loaded it on your iPhone, you can go into the app's preferences and choose which from sites you'd like to receive deals, which cities you want to see, and more" Benny adds.
The final App Benny discusses is Yipit. Yipit is unique as it allows users to give feedback on each deal, using this information as a basis for deciding which future deals to display.
Where can iPhone fans learn more? iPhone fans can get iphone tips by subscribing to iPhone Samurai for free. Visit their daily tips website at iPhoneSamurai.com.
iPhoneSamurai (™) thinks this is important information for iPhone fans and asks them to Like our Page on Facebook to learn exclusive daily iPhone tips, tricks, and news getting the most from your handheld device. "We'd appreciate your help in spreading the word amongst iPhone fans," says Benny Meyer.
Like this? Check out iPhone Samurai's last article: Latest Post from iPhone Tips Blog, iPhoneSamurai.com, Announces a Company that Turns People's Ideas into iPhone Apps