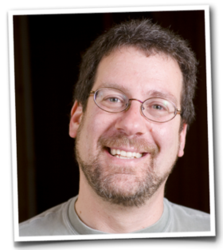 The ease of use in transferring files is the real problem.
New York, NY (PRWEB) July 23, 2012
iPhoneSamurai.com is one of the world's most visited iPhone Tips blogs. Offering daily tips and advice to those addicted to their iPhones, information can be read directly from their blog, or via a daily digest email.
Today, Benny Meyer at iPhoneSamurai.com published his latest post, titled "What is Your Biggest iPhone Complaint?".
iPhone fans can access the new blog post here:
http://iphonesamurai.com/what-is-your-biggest-iphone-complaint/
In his latest post, Benny discuss that Fixya has released a list of the most frequently reported iPhone problems. However, he instantly admits that he does not suffer from any of the problems himself.
For example, he reports that the biggest complaint among iPhone 4S users is the battery life, with almost half of all 4S users noting this dissatisfaction.
The second complaint Benny explores relates to the iTunes store.
"Say I have a Word document I want to take on the road with me. I have my iPhone and I should be able to just drop it on there and have it with me wherever I go," Benny says.
He then makes it clear that, in order to do this, a user is required to download Pages for $5.99 from the iTunes store.
iCloud is next on the blog's hit list. Users are complaining that all documents should be compatible with the service. However, many are finding that only those documents created within iCloud itself display properly. Documents created within Microsoft Word and other similar software packages are often reported as having formatting errors.
Finally, to conclude his latest blog post, Benny sums up the unfortunately expansive world of iPhone complaints.
"So while personal users are complaining about batteries and wi-fi connectivity, all of these things are slight inconveniences. The ease of use in transferring files is the real problem. I'd love to see Apple enhance its iCloud for better interaction with Microsoft Word, Excel, and PowerPoint files, as well as Adobe PDFs," he says.
Where can iPhone fans learn more? iPhone fans can get iphone tips by subscribing to iPhone Samurai for free. Visit their daily tips website at iPhoneSamurai.com.
iPhoneSamurai (™) thinks this is important information for iPhone fans and asks them to Like our Page on Facebook to learn exclusive daily iPhone tips, tricks, and news getting the most from your handheld device. "We'd appreciate your help in spreading the word amongst iPhone fans," says Benny Meyer.
Like this? Check out iPhone Samurai's last article: Latest Post from iPhone Tips Blog, iPhoneSamurai.com, Announces How to Help an iPhone Beat the Heat