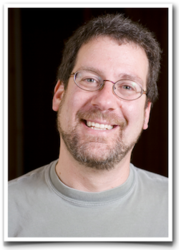 Zeo claims its app is 86.2% as accurate as the clinically proven wristband method of testing sleep patterns.
New York, NY (PRWEB) July 30, 2012
iPhoneSamurai.com is one of the world's most visited iPhone Tips blogs. Offering daily tips and advice to those addicted to their iPhones, information can be read directly from their blog, or via a daily digest email.
Today, Benny Meyer at iPhoneSamurai.com published his latest post, titled "Tossing and Turning? Free iPhone App Analyzes Sleep".
iPhone fans can access the new blog post here:
http://iphonesamurai.com/tossing-and-turning-free-iphone-app-analyzes-sleep/
In his latest post, Benny mentions that nothing beats a good night's sleep. However, as with millions around the world, he often feels tired after he gets up.
He then introduces Sleep 101, a new App which records and reports data on how well its user sleeps. As it is free and therefore cannot supply a headband, the App works by recording mattress movement to determine how long someone is asleep for.
In fact, the App claims to be 82% accurate when compared with clinically proven wristband methods of tracking sleep.
"However, this is one drawback to using mattress movement to test sleep patterns—not everyone sleeps alone. And unless you sleep alone, you'll never be completely sure whether the provided data relates to you or your sleep partner," Benny explains.
He then runs through some of the App's exciting features. These include nightly report of sleep stats, such as how long a person spent asleep and how much of that was effective, deep sleep.
The App offers sleep advice, including its landmark '7-Step Sleep Better Challenge' as well as links to a bank of scientific sleep advice.
It also boasts a sleep alarm. Good for days when a person doesn't have to get up at a set time, the alarm wakes them up as soon as they have achieved enough 'good' sleep.
"If you're having trouble sleeping—or even if you aren't—Sleep101 might be a fun research project. Since it's free, you can download it and use it for a couple of nights and see what happens," Benny concludes.
Where can iPhone fans learn more? iPhone fans can get iphone tips by subscribing to iPhone Samurai for free. Visit their daily tips website at iPhoneSamurai.com.
iPhoneSamurai (™) thinks this is important information for iPhone fans and asks them to Like our Page on Facebook to learn exclusive daily iPhone tips, tricks, and news getting the most from your handheld device. "We'd appreciate your help in spreading the word amongst iPhone fans," says Benny Meyer.
Like this? Check out iPhone Samurai's last article: Latest Post from iPhone Tips Blog, iPhoneSamurai.com, Announces the Biggest iPhone Complaints