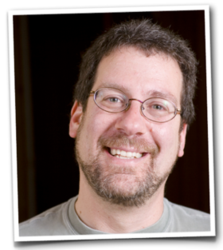 Whether you're buying the latest model or an earlier model, you'll always be sorry if you give in and buy an iPhone just a few weeks before a new release.
New York, NY (PRWEB) August 06, 2012
iPhoneSamurai.com is one of the world's most visited iPhone Tips blogs. Offering daily tips and advice to those addicted to their iPhones, information can be read directly from their blog, or via a daily digest email.
Today, Benny Meyer at iPhoneSamurai.com published his latest post, titled "Should iPhone Owners Upgrade or Wait?".
iPhone fans can access the new blog post here:
http://iphonesamurai.com/should-iphone-owners-upgrade-or-wait/
In his latest post, Benny predicts that users who waited for their new iPhone outside AT&T stores in 2010 should see their contracts expire very soon. This then leaves them with the ultimate dilemma – whether to upgrade or to wait.
He reminds users that, no matter what type of iPhone they have, a next generation device is always just around the corner.
"Rumors of a better screen, slimmer design, better navigation, faster speed, and all kinds of other new features abound, leaving many of us ready to buy the next generation now," he says, discussing how people debate if they should buy an iPhone 4S.
Benny then explains to people that, rather than go through the troubles of waiting on a list for the next generation phone, it is easier to simply go into a local store and buy the most recent device. As he attests, the phone won't become invalid or useless just because a newer generation device has been released.
However, to the surprise of his readers, Benny does advise that waiting is sensible.
"I've watched friends and family buy last year's iPhone just months before a new model came out and the same thing always happens. Three months later they watch as that same iPhone they bought for $199 drops to $99," he adds.
Summing up his latest blog post, Benny shares some sound advice. If someone's phone is breaking to pieces, they should probably consider upgrading.
"Otherwise, I'll always stick by my conviction that it's always better to wait until the new model comes out. Okay, maybe three or four weeks after the new model comes out, if you want to avoid the lines," he concludes.
Where can iPhone fans learn more? iPhone fans can get iphone tips by subscribing to iPhone Samurai for free. Visit their daily tips website at iPhoneSamurai.com.
iPhoneSamurai (™) thinks this is important information for iPhone fans and asks them to Like our Page on Facebook to learn exclusive daily iPhone tips, tricks, and news getting the most from your handheld device. "We'd appreciate your help in spreading the word amongst iPhone fans," says Benny Meyer.
Like this? Check out iPhone Samurai's last article: Latest Post from iPhone Tips Blog, iPhoneSamurai.com, Announces New App that Analyses Sleep