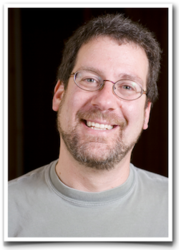 The cool thing about the LED flash notification is that it works even when your phone is on silent.
New York, NY (PRWEB) August 13, 2012
iPhoneSamurai.com is one of the world's most visited iPhone Tips blogs. Offering daily tips and advice to those addicted to their iPhones, information can be read directly from their blog, or via a daily digest email.
Today, Benny Meyer at iPhoneSamurai.com published his latest post, titled "Case Lights up with Notifications".
iPhone fans can access the new blog post here:
http://iphonesamurai.com/case-lights-up-with-notifications/
In his latest post, Benny mentions that most modern phones have a light that flashes when there is a new message or call. However, the iPhones does not. Benny explains that there is a way.
The phone's camera flash can be set to notify users of new events. However, the flash is on the back of the phone and it will only activate if the device is in 'locked' mode.
"The cool thing about the LED flash notification is that it works even when your phone is on silent. Since I usually leave my phone on silent at work, this comes in handy. I did notice the blinking flash, even in the brightness of my office, so it definitely works," Benny says.
However, he also mentions an additional solution, by way of a new case called Flashr. The case redistributes the flash, giving a subtle glow when there is a notification.
The one drawback Benny can see is that, in order to take a photo, users will be required to switch the device back to 'Photography' mode, thus removing the cameras convenient camera access.
This drawback aside, Benny claims to be impressed with the list of customization features that Flashr offers, as well an option for the case to sport the Apple logo.
"Still, it's great to know you can set a flash notification for texts and phone calls, whether you buy a case to enhance these features or not. The flash notification may also have a little bit of an impact on your battery life, especially if you're so popular that your phone is constantly receiving incoming calls and texts," Benny concludes.
Where can iPhone fans learn more? iPhone fans can get iphone tips by subscribing to iPhone Samurai for free. Visit their daily tips website at iPhoneSamurai.com.
iPhoneSamurai (™) thinks this is important information for iPhone fans and asks them to Like our Page on Facebook to learn exclusive daily iPhone tips, tricks, and news getting the most from your handheld device. "We'd appreciate your help in spreading the word amongst iPhone fans," says Benny Meyer.
Like this? Check out iPhone Samurai's last article: Latest Post from iPhone Tips Blog, iPhoneSamurai.com, Announces if iPhone Owners Should Upgrade or Wait