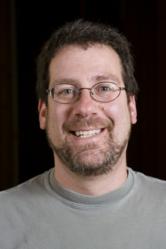 What really got my attention with this app was the fact that it uses location services, meaning the app will let me bust ghosts in my very own city.
New York, NY (PRWEB) August 29, 2012
iPhoneSamurai.com is one of the world's most visited iPhone Tips blogs. Offering daily tips and adviceto those addicted to their iPhones, information can be read directly from their blog, or via a daily digest email.
Today, Benny Meyer at iPhoneSamurai.com published his latest post, titled "I Aint Afraid of no Ghost".
iPhone fans can access the new blog post here:
http://iphonesamurai.com/i-aint-afraid-of-no-ghost/
In his latest blog post, Benny admits that Halloween is his favorite holiday. Therefore, he was delighted to hear about the new ghost-busting app for iPhone. Officially titled 'Ghostbusters Paranormal Blast', the XMG-created app uses location tracking to let users blast ghosts in their very own city.
He explains that not many young people were born when the Ghostbusters movies first came to popularity. However, the App's unique gameplay style was guaranteed to overcome this obstacle.
This still left him curious though as to how the App would function. However, he soon found an answer.
"Ghostbusters Paranormal Blast uses your iPhone's camera to provide the backdrop for the app. So if your phone is pointed at your living room, the app shows you your living room. Your character is superimposed over the backdrop, in full Ghostbuster gear," Benny says.
He mentions that the app's coolest feature is that it tells users where real ghosts are said to be lurking near their current location.
"All those things aside, my overall impression of Ghostbusters Paranormal Blast is that it's fun…for about an hour or so. For the younger set, it might be fun on an ongoing basis. But zapping ghosts with wands is not addictive as, say, tossing paper toward a wastebasket or slingshoting pigs with birds," Benny adds.
Summing up further, Benny believes that many iPhone games have an addictive element that is hard to put into words. However, the new Ghostbusters app doesn't have it.
However, he still believes there is a big market for the game; particularly among younger people.
Where can iPhone fans learn more? iPhone fans can get iphone tips by subscribing to iPhone Samurai for free. Visit their daily tips website at iPhoneSamurai.com.
iPhoneSamurai (™) thinks this is important information for iPhone fans and asks them to Like our Page on Facebook to learn exclusive daily iPhone tips, recipes, and news getting the most from your handheld device. "We'd appreciate your help in spreading the word amongst vegetarians," says Benny Meyer.
Like this? Check out iPhone Samurai's last article: Latest Post from iPhone Tips Blog, iPhoneSamurai.com, Announces How to Deal with Annoying iPhone Calls