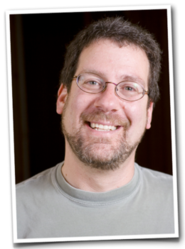 Modding your phone opens up all kinds of possibilities for iPhone owners.
New York, NY (PRWEB) September 05, 2012
iPhoneSamurai.com is one of the world's most visited iPhone Tips blogs. Offering daily tips and advice to those addicted to their iPhones, information can be read directly from their blog, or via a daily digest email.
Today, Benny Meyer at iPhoneSamurai.com published his latest post, titled "Back Panel Turns Your iPhone 4S into an iPhone 5".
iPhone fans can access the new blog post here:
http://iphonesamurai.com/back-panel-turns-your-iphone-4s-into-an-iphone-5/
In his latest blog post, Benny mentions the hype that iPhone users are currently going through, amidst the release of the iPhone 5.
He then introduces his readers to 'iPhone 5Mod' a different colored panel backing which will produce the same look and feel as the new iPhone 5. While the actual concrete design of the new iPhone hasn't yet been announced, Benny believes that the panel backing is a great way to get device geeks to notice that something is different.
"The other problem is that mod kits aren't as easy as iPhone5Mod wants you to believe. In fact, many mod kit manufacturers warn iPhone owners that disassembling the unit could void its warranty," Benny says, discussing some of the difficulties associated with modifying a phone.
Saying that, he also believes that 'modding' a device is cheap and effective way to give it a new cool look, especially with so many hundreds of different mods available.
Of course, he also makes it clear that this mod only provides an aesthetic change. The device itself will not operate any differently and certainly won't live up to the standards of the actual iPhone 5 itself.
Benny concludes his latest blog post by summing up the product.
"So if you're one of those people who loves to show off the fact that you have a new iPhone before anyone else, this iPhone 5 mod is just what you need. You'll not only have everyone believing you have something nobody else has, plus people will think you have the new iPhone the day it comes out," he says.
Where can iPhone fans learn more? iPhone fans can get iphone tips by subscribing to iPhone Samurai for free. Visit their daily tips website at iPhoneSamurai.com.
iPhoneSamurai (™) thinks this is important information for iPhone fans and asks them to Like our Page on Facebook to learn exclusive daily iPhone tips, recipes, and news getting the most from your handheld device. "We'd appreciate your help in spreading the word amongst vegetarians," says Benny Meyer.
Like this? Check out iPhone Samurai's last article: New Blog Post from iPhone Tips Blog, iPhoneSamurai.com, Announces Details of New Ghost-Busting App