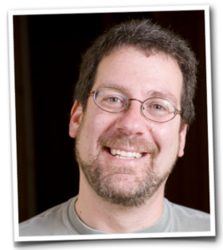 Football apps can help you keep informed and tuned in throughout the entire football season.
New York, NY (PRWEB) September 18, 2012
iPhoneSamurai.com is one of the world's most visited iPhone Tips blogs. Offering daily tips and adviceto those addicted to their iPhones, information can be read directly from their blog, or via a daily digest email.
Today, Benny Meyer at iPhoneSamurai.com published his latest post, titled "The Best iPhone Apps for Football Season".
iPhone fans can access the new blog post here:
http://iphonesamurai.com/best-iphone-apps-for-football-season/
In his latest blog post, Benny announces his pleasure at the upcoming football season. He also makes it clear that, due to the number of football iPhone Apps on the market, there is no need to sit inside like a hermit during the sporting season.
Benny then talks his readers through a number of football-oriented iPhone apps.
Firstly, he looks at the ESPN ScoreCenter. Arguably the most popular App for football, the software pushes notifications about scores, news and standings right to the user's phone. The App covers NFL, NBA, NHL and many more. Even better, it is free!
Next, Benny discusses the number of different ways people can watch live sports on their iPhone.
"Which way you choose depends on your choice of memberships. NFL Sunday Ticket for iPhone is available to Direct TV subscribers, while NFL GamePass Mobile is available for a rate of $24.99 a week or $79.99 a month. Verizon customers can use NFL Mobile and those who own a Slingbox can use SlingPlayer Mobile to view anything they've recorded from their TVs," he says.
Discussing CBS Sports Mobile, Benny praises the App for its ability to keep users up to date with the latest scores and news, as well as its ability to play game previews, re-caps and sports commentary. The app costs $4.99.
Wrapping up his latest blog post, Benny discusses the value of football Apps.
"From pre-season to the Super Bowl, you'll impress all your friends with your insider knowledge of the sport and all of your favorite teams," he says.
Where can iPhone fans learn more? iPhone fans can get iphone tips by subscribing to iPhone Samurai for free. Visit their daily tips website at iPhoneSamurai.com.
iPhoneSamurai (™) thinks this is important information for iPhone fans and asks them to Like our Page on Facebook to learn exclusive daily iPhone tips, recipes, and news getting the most from your handheld device. "We'd appreciate your help in spreading the word amongst vegetarians," says Benny Meyer.
Like this? Check out iPhone Samurai's last article: New Blog Post from iPhone Tips Blog, iPhoneSamurai.com, Announces How to Make an iPhone Toddler-Proof