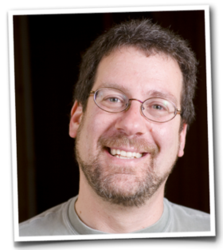 For any major technology company, continuing to support outdated models is a drain on resources.
New York, NY (PRWEB) September 26, 2012
iPhoneSamurai.com is one of the world's most visited iPhone Tips blogs. Offering daily tips and adviceto those addicted to their iPhones, information can be read directly from their blog, or via a daily digest email.
Today, Benny Meyer at iPhoneSamurai.com published his latest post, titled "Will the iPhone 3GS Become Obsolete?".
iPhone fans can access the new blog post here:
http://iphonesamurai.com/will-the-iphone-3gs-become-obsolete/
In his latest blog post, Benny admit that, while most people will deciding if it I worth upgrading to the new iPhone 5, anyone using a 3GS device may have had the decision made for them.
Apple discontinued the 3G device in 2010, choosing to offer it as a $99 budget phone. Due to the possible drain on resources from providing support for an outdated product, the company will soon sever all ties with the device for good.
With this in mind, the rumor that the 3GS could be dropped is more than realistic.
"Generally, Apple maintains three separate models of its phone at all times, with 3GS, 4, and 4S currently dominating the market. The new iPhone is expected to come in 16GB, 32GB, and 64GB, but again, that's speculation based on what the iPhone 4S offers," says Benny.
Another benefit to pushing the 3GS models off the market is that some carriers may choose to offer the iPhone 4 for free. The famous $99 iPhone has been out of the question recently, as the iPhone 4 was the most recent Apple model. However, things could change if the planned 3GS shut off goes ahead.
Concluding his latest blog post, Benny makes one thing clear to his readers.
"While there are many rumors circulating concerning the new iPhone, one thing is certain: the iPhone 3GS's days are numbered. Whether the phone is wiped off the map immediately or hangs around a little longer, if you own an iPhone 3GS, it's only a matter of time so it might be wise to sell your 3GS as soon as you upgrade to a new one to get at least a small amount of money for it," he says.
Where can iPhone fans learn more? iPhone fans can get iphone tips by subscribing to iPhone Samurai for free. Visit their daily tips website at iPhoneSamurai.com.
iPhoneSamurai (™) thinks this is important information for iPhone fans and asks them to Like our Page on Facebook to learn exclusive daily iPhone tips, recipes, and news getting the most from your handheld device. "We'd appreciate your help in spreading the word amongst vegetarians," says Benny Meyer.
Like this? Check out iPhone Samurai's last article: New Blog Post from iPhone Tips Blog, iPhoneSamurai.com, Announces the Best iPhone Apps for Football Season