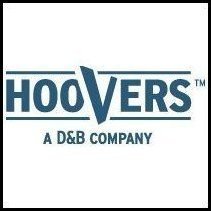 The IPO market seems to be stuck in wait-and-see mode, and for good reason. We need to wait until we see some real stability in the overall economy and stock market so that investors will gain enough confidence to feel comfortable taking a few risks
Austin, TX (PRWEB) April 10, 2009
According to recent business information regarding IPOs (initial public offerings), only two companies went public on the major U.S. stock exchanges in Q1 2009, an 83% decrease in the number of IPOs over Q1 2008, as revealed today by Hoover's IPO Scorecard. The two IPOs offered on the NYSE and AMEX in Q1 2009 raised $722 million, compared to 12 IPOs in Q1 2008, which raised $18.9 billion (however, Visa's mega IPO - the largest ever for a U.S. company - contributed $17.9 billion of that Q1 2008 total).
On the heels of a dismal Q4 for IPOs (only one company went public in Q4 2008 - Grand Canyon Education), January 2009 ushered in a number of IPO postponements, withdrawals, and lowering of price range estimates on the stock exchange. February 2009 brought a bit more hope in the form of four IPOs lined up to price in the first half of the month. But only one made it to market by month's end - leading infant formula maker Mead Johnson - that ended up raising $720 million.
China-based audio/visual product maker NIVS IntelliMedia Technology Group went public on the stock exchange in March 2009, raising $2 million, while biofuel maker Changing World Technologies ended up scrapping its plans to go public, filing for bankruptcy protection shortly thereafter. Only three companies filed to go public in Q1 2009 - Medidata Solutions (clinical trial products), OpenTable (online restaurant reservations) and Changyou.com Ltd. (China-based online gaming). Changyou.com debuted on April 2, 2009, pricing at $16.00 - the top of its expected range - and closing up 25%.
"The IPO market seems to be stuck in wait-and-see mode, and for good reason. We need to wait until we see some real stability in the overall economy and stock market so that investors will gain enough confidence to feel comfortable taking a few risks," said Tim Walker, Hoover's industry expert and author of the Business Insight Zone. "Large, successful companies with strong brands can continue to go public even in a down market, but for many of the smaller players it will likely be many months, or possibly more than a year, before a substantial upturn takes hold in the IPO market."
Hoover's analyzes the IPO market daily to produce the quarterly IPO Scorecard. Each IPO Scorecard includes an assortment of business information facts selected by Hoover's editors, including best- and worst-performing IPOs, biggest one-day jumps and drops in the first day of trading, and a breakdown by industry sector.
About Hoover's, Inc. - The Fastest Path To Business ™
Hoover's, a D&B company, provides its customers business information and insight about companies, industries and key decision makers, along with the powerful tools to find and connect to the right people to get business done. Hoover's provides this information for sales, marketing, business development, and other professionals who need intelligence on U.S. and global companies, industries, and the people who lead them. Hoover's unique combination of editorial expertise and one-of-a-kind data collection with user-generated and company-supplied content gives customers a 360-degree view and competitive edge. This information, along with powerful tools to search, sort, download and integrate the content, is available through Hoover's (http://www.hoovers.com), the company's premier online service. Hoover's is headquartered in Austin, Texas.
Lisa Glass
512 / 374-4662
lglass(at)hoovers.com
# # #