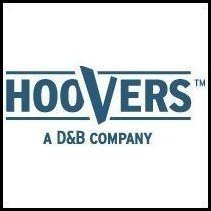 If you look to the IPO filings in Q2 versus the pricings, you get a somewhat brighter picture of what may be on the horizon for the IPO market
Austin, TX (Vocus) July 9, 2010 –
According to recent business information regarding IPOs (initial public offerings), Hoover's today announced a 217% increase in the number of U.S. IPOs for Q2 2010 compared to the same quarter a year ago, as revealed in Hoover's IPO Scorecard. Although this marks the fourth consecutive quarter-over-quarter increase in U.S. IPOs, aftermarket performance of many of these IPOs has been lackluster and many IPOs that were in the pipeline did not make it to market in Q2.
Thirty-eight companies went public on the major U.S. stock exchanges in Q2 2010, raising $5.1 billion, compared to Q2 2009 when 12 companies went public, raising $1.6 billion. So far this year, U.S. IPOs have raised $9.6 billion via 66 deals, up 317% from the January through June 2009 period, when 14 IPOs raised $2.3 billion.
"If you look to the IPO filings in Q2 versus the pricings, you get a somewhat brighter picture of what may be on the horizon for the IPO market," said Ryan Caione, Hoover's finance industry expert. "Although the sheer volume of IPOs was up in Q2, we also saw a number of postponements, withdrawals and the lowering of offer price just to get out the door. However, three companies filed in Q2 to each raise more than one billion dollars. It also doesn't hurt that some of these larger filings are from well known companies with long histories."
Findings from Hoover's IPO Scorecard for Q2 2010:

Some large and buzz-worthy companies filed in Q2 to go public – HCA Inc. ($4.6 billion), Nielsen Holdings B.V. ($1.75 billion), NXP Semiconductors N.V. ($1.15 billion) and the long awaited Toys "R" Us, Inc. ($800 million), which would become one of the biggest retail IPOs in years.
Six companies went public on April 22, 2010, making for the busiest IPO day in more than two years and the busiest week so far this year.
Hoover's analyzes the IPO market daily to produce the quarterly IPO Scorecard. Each IPO Scorecard includes an assortment of business information facts selected by Hoover's editors, including best- and worst-performing IPOs, biggest one-day jumps and drops in the first day of trading, and a breakdown by industry sector.
Please see the attached table for best and worst first day and best -returning IPOs for Q2 2010.
About Hoover's, Inc.
Hoover's, founded in 1990, is a D&B company that provides its customers insightful, actionable business information about companies, industries and key decision makers, along with the powerful tools to find and connect to the right people to get business done. Hoover's provides this information for sales, marketing, business development, and other professionals who need intelligence on U.S. and global companies, industries, and the people who lead them. Hoover's unique combination of editorial expertise and one-of-a-kind data collection with user-generated and company-supplied content gives customers a 360-degree view and competitive edge. This information, along with powerful tools to search, sort, download and integrate the content, is available through Hoover's (http://www.hoovers.com), the company's premier online service. Hoover's is headquartered in Austin, Texas. Follow Hoover's on Twitter: @hoovers.
RSS feed (http://www.rsspad.com/rss2/9908.xml)
###