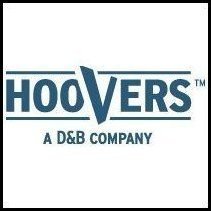 A handful of seemingly successful deals does not equal a turnaround in the IPO market. For a real turnaround, we'd need to see many more companies filing to go public
Austin, Texas (PRWEB) July 6, 2009
According to recent business intelligence regarding IPOs (initial public offerings), the number of U.S. IPOs decreased 8% for Q2 2009 compared to the same quarter a year ago, as revealed today in Hoover's IPO Scorecard. This follows on the heels of Q1 2009, which saw a significantly larger decline of 83% in new offerings compared to Q1 2008.
In Q2 2009, 12 companies went public on the major U.S. stock exchanges, raising $1.6 billion, compared to Q2 2008 when 13 companies went public, raising $4.2 billion. So far this year, Hoover's business intelligence shows that U.S. IPOs have raised $2.3 billion via 14 deals, down 90% from the January through June 2008 period, when 25 IPOs raised $23.1 billion (Visa's Q1 2008 IPO represents $17.9 billion of this total).
Findings from Hoover's IPO Scorecard for Q2 2009:

The best first-day gain for the quarter went to OpenTable, which rose 59%. The worst first-day drop went to Government Properties Income Trust, which dropped 3% on the stock exchange in Q2.
In April eBay announced plans for a possible 2010 spinoff IPO of its Skype Internet phone business, while Current Media, the Internet and cable company backed by former U.S. Vice President Al Gore, withdrew its IPO from the stock exchange, citing market conditions.
Four companies went public in one week in June. There haven't been that many IPOs in one week since May 2008.
"A handful of seemingly successful deals does not equal a turnaround in the IPO market. For a real turnaround, we'd need to see many more companies filing to go public," said Tim Walker, Hoover's industry expert and author of the Business Insight Zone. "There are some signs of life on the horizon, however, from a few IPO hopefuls within the mortgage and banking industries. In Q2 three companies from this sector filed to go public, looking to raise what in these times would quantify as large amounts - more than $500 million each."
Hoover's analyzes the IPO market daily to produce the quarterly IPO Scorecard. Each IPO Scorecard includes an assortment of facts selected by Hoover's editors, including best- and worst-performing IPOs, biggest one-day jumps and drops in the first day of stock exchange trading, and a breakdown by industry sector.
Please see the attached table for the best -returning IPOs for Q2 2009.
About Hoover's, Inc. - The Fastest Path To Business ™
Hoover's, a D&B company, provides its customers insightful business intelligence about companies, industries and key decision makers, along with the powerful tools to find and connect to the right people to get business done. Hoover's provides this information for sales, marketing, business development, and other professionals who need intelligence on U.S. and global companies, industries, and the people who lead them. Hoover's unique combination of editorial expertise and one-of-a-kind data collection with user-generated and company-supplied content gives customers a 360-degree view and competitive edge. This information, along with powerful tools to search, sort, download and integrate the content, is available through Hoover's (http://www.hoovers.com), the company's premier online service. Hoover's is headquartered in Austin, Texas.
RSS feed (http://www.rsspad.com/rss2/9908.xml)
# # #