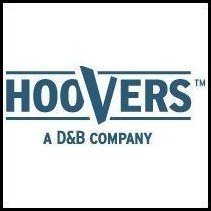 If investors were waiting for a bellwether IPO to jump-start the market this year, Q1 may have left them disappointed, since there weren't any household names on the roster
Austin, Texas (Vocus) April 7, 2010
According to recent business information regarding IPOs (initial public offerings), there was a significant increase in the number of U.S. IPOs for Q1 2010 compared to the same quarter a year ago, as revealed today in Hoover's IPO Scorecard. Twenty-eight companies went public on the major U.S. stock exchanges in Q1 2010, raising $4.5 billion, compared to Q1 2009 when only two companies went public, raising $722 million.
Findings from Hoover's IPO Scorecard for Q1 2010:

January ushered in a fairly slow start to the 2010 IPO season, followed by February, which revealed global IPO market woes. Overseas deals began to either price below expected ranges or get cancelled altogether, and U.S. IPO hopefuls began to follow suit, with many citing concerns about volatile market conditions.
A sluggish start to the first half of Q1 was topped off with the week of March 22, so far the busiest IPO week of the year on the stock market. The success of the Financial Engines IPO (rising 44% on its first day of trading) and a steadier stock market seemed to breathe life into the U.S. IPO market. All five of the companies going public this week opened above their offer price.
"If investors were waiting for a bellwether IPO to jump-start the market this year, Q1 may have left them disappointed, since there weren't any household names on the roster," said Tim Walker, Hoover's industry expert and author of the Business Insight Zone. "Even though the quarter ended on a higher note, the lack of flagship IPOs, plus greater concerns about investment risk in a shaky economy, seemed to dampen investors' enthusiasm for IPOs during the quarter."
Hoover's analyzes the IPO market daily to produce the quarterly IPO Scorecard. Each IPO Scorecard includes an assortment of business information facts selected by Hoover's editors, including best- and worst-performing IPOs, biggest one-day jumps and drops in the first day of trading, and a breakdown by industry sector.
Please see the attached table for best and worst first day and best -returning IPOs for Q1 2010.
About Hoover's, Inc.
Hoover's, founded in 1990, is a D&B company that provides its customers insightful, actionable business information about companies, industries and key decision makers, along with the powerful tools to find and connect to the right people to get business done. Hoover's provides this information for sales, marketing, business development, and other professionals who need intelligence on U.S. and global companies, industries, and the people who lead them. Hoover's unique combination of editorial expertise and one-of-a-kind data collection with user-generated and company-supplied content gives customers a 360-degree view and competitive edge. This information, along with powerful tools to search, sort, download and integrate the content, is available through Hoover's (http://www.hoovers.com), the company's premier online service. Hoover's is headquartered in Austin, Texas. Follow Hoover's on Twitter: @hoovers.
RSS feed (http://www.rsspad.com/rss2/9908.xml)
###