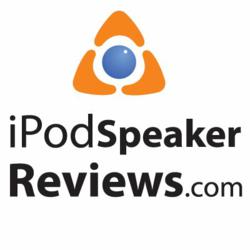 Our goal is always to improve the site and make it better for the users. It has come a long way since the first design
Atlanta, Ga (PRWEB) March 22, 2012
iPod Speaker Reviews is happy to announce the redesign of their consumer site http://ipodspeakerreviews.com/. This redesign and relaunch has new implemented functionality, improved usability and enhanced performance designed to decrease page load times.
There have been over 100 iPod speaker systems added to the review directory. iPod Speaker Reviews simplified the process of finding and choosing a speaker system. They break up speakers by company and by type. The iPod speaker reviews section has all of the speakers that have been reviewed by experts and customers.
Learning how iPod speakers work, how to choose them and different features can all be found in the Expert Advice section. In this section there are brand guides that give the customer a perspective on each of the iPod speaker companies. There are buying guides to help people find the iPod speaker they want.
Code compression Improvements has optimized the pages for quick server delivery. Changes are made in the backend and users will only see an improvement in speed. They improved speed by minifying CSS / Javascript files and added a Content Delivery Network (CDN) for faster image delivery. They have also switched hosts in order to improve performance, delivery and uptime.
Paul Cowley, Lead Designer, was quoted saying: "We are excited that the redesign of the site went so well. The improvements make it more user friendly because of the easier navigation, improved page layout and refined information. Our goal is always to improve the site and make it better for the users. It has come a long way since the first design."
About iPod Speaker Reviews -- The website was established in 2005 and is owned and managed by Intown Web Design of Atlanta, GA. The site was created as a place for iPod speaker customers to research. At their website you will find editor and user reviews, video reviews and expert advice articles and guides. They are no way related to the brands or any of the shredder companies that are reviewed.
About Intown Web Design (http://www.intownwebdesign.com) -- Located in Atlanta, Ga, they are a web design and development firm with a focus on creating functional websites for business. Clients range from startups to corporations traded on the NYSE. Founded in 2007, with a specialty in open source technologies including PHP, Joomla and WordPress. They have continued to expand their expertise into improving site performance, usability and search engine rankings.