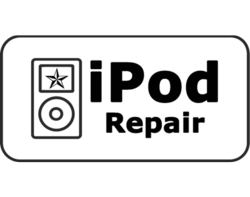 CellularDR.com now repairs iPod Touch and iPod Nanos. Additionally they carry a full inventory of iPod replacement parts.
Glendale, CA (Vocus/PRWEB) February 23, 2011
CellularDR.com has introduced their newest addition – iPod Nano and iPod Touch Repair Services. The new repair service stays in-line with the company's continual commitment to excellence in providing up to date repair services and repair parts to their customers. Similar to the company's cell phone repair services, the iPod repair service will include a flat rate diagnostic and repair fee.
Apple iPod Touch repair service is available for damaged iPod Touch 1st Generation all the way through the newest iTouch currently the iPod Touch 4th Generation. This means that no matter what generation an iPod Touch is, CellularDR.com can fix it.
For those in need of iPod Nano repair, the same services are offered. All iPod Nanos, which include iPod Nano 1st generation through the current iPod Nano 6th generation, are eligible for repair by CellularDR.com's well trained and professional technicians.
CellularDR.com customers will have an advantage over most who seek iPod Touch and iPod Nano repair services. The difference is clearly seen in the availability of iPod replacement parts. CellularDR.com carries a full supply of all iPod Touch and iPod Nano parts. The iTouch repair parts on hand include some of the most commonly damaged such as an iPod Touch screen digitizer or the iTouch LCD screen to repair a broken, cracked or bleeding LCD display screen.
Having such an extensive replacement parts stock available on hand, allows the company to quickly replace parts and get the iPod back to the owner. Whether a person has an iPod Touch 3rd generation or an iPod Nano 5th generation, CellularDR.com will repair the product and get it shipped out to the customer - typically before another company would even receive the replacement part. Swift service and parts on hand are just two of the many reasons why consumers choose CellularDR.com
CellularDR.com has been around for years and currently holds the position as a leader in the cell phone repair industry. Due to the level of commitment they provide customers and the quality work that their customers have come to expect, CellularDR.com has been able to expand their repair offerings into the Apple iPod market. With this new service addition to the company, it is one more way CellularDR.com can cater to its customer's ever-growing needs.
About CellularDR:
CellularDR.com is the trusted leader in providing cell phone and iPod repair service, cell phone and iPod parts, accessories and other cellular phone and iPod services both online at http://www.CellularDR.com and at their regional repair center centrally located in Glendale, California serving the surrounding cities: Los Angeles, Pasadena, Burbank, La Canada, Studio City, Sherman Oaks, Santa Monica, Hollywood and North Hollywood. Services are provided on a variety of Apple products including the Apple iPhone 2, iPhone 3, iPhone 3G, ATT iPhone 4, Verizon iPhone 4, iPod Nano and iPod Touch.
Contact:
CellularDR.com National iPod Repair Hotline
Toll Free (877) 288-4488
Join CellularDR on Facebook
Follow CellularDR on Twitter
###