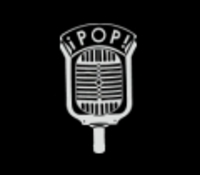 This little girl from the John Robert Powers Sacramento acting school named Sam Schuder sold lemonade, coffee and baked goods from her front lawn under her mother's watchful eye every morning and afternoon for six months earning enough money to attend iPOP! in Las Vegas
Los Angeles, CA (PRWEB) October 13, 2008
As President of iPOP! (International Presentation of Performers), Joseph Beauchamp has seen many clever ways for children, teenagers, and their parents to come up with ways to attend iPOP! After all, what young actor, model, dancer or singer wouldn't want to jump at the opportunity to audition for entertainment industry giants, the very top agents, managers and casting directors? When Joseph Beauchamp started learning about seven year old iPOP! talent, Sam Schuder's determination to pay her own way to iPOP! 2008, he took notice.
"This little girl from the John Robert Powers Sacramento acting school named Sam Schuder sold lemonade, coffee and baked goods from her front lawn under her mother's watchful eye every morning and afternoon for six months earning enough money to attend iPOP! in Las Vegas," said Joseph Beauchamp. "Apparently each Saturday she would attend her local iPOP! classes in Sacramento, which were provided at the John Robert Powers school in that area, and she would drop off dollar bills in a brown paper bag sometimes $300 to $400!" Beauchamp went on to say. "Sam Schuder was one of our highlights of iPOP! Las Vegas 2008, we are very proud of her."
Seven year old Sam Schuder attended iPOP! with her mother Julie, and she ended up placing in the top three in four outstandingly competitive acting and modeling categories amongst other children her age, including being 2nd runner up in the coveted 'Child Star of The Year' competition.
Sam Schuder's lemonade and baked good selling technique paid off as she was approached by several top Hollywood management companies and agencies. Sam eventually signed with Emerald Talent Group and is at the moment deciding whether she should sign with Abrams Artist Agency, or the William Morris Agency.
International Presentation of Performers, iPOP! is the successful merger of the music and acting industry with fashion and modeling, creating one of the largest and most well respected events for aspiring actors, singers, dancers and models to attend. Inaugurated in July 2005 with two conventions annually, iPOP! has already introduced close to 7,000 talented children, teenagers and young adults to the most respected agents, managers, producers and casting agents in the business today. iPOP! participants, ranging from the ages of six to 25 years old, attend iPOP! events, knowing in many cases that their audition may lead to modeling contracts with Wilhelmina, Elite, IMG or LA Models as it already has for several recent iPOP! graduates who have done fashion layouts for such industry giants as Glamour Magazine, JC Penny, Mervins, Target, Teen Magazine and Seventeen Magazine. iPOP! auditions can lead to a national commercial as was the case for recent iPOP! participants who appeared in commercials for Motorola, Cingular, L'Oreal, McDonalds, Band-Aid and Microsoft Windows.
At iPOP! children, teenagers and young adults audition in front of agents in specific industry categories: headshots, commercial and television print, fashion print and runway, television, singing, dancing, monologue, scene and swimsuit. In the last three years, iPOP! talent have booked appearances on Desperate Housewives, Ugly Betty, Scrubs, Entourage, Hannah Montana, Zoey 101, Criminal Minds, Bones, Law & Order and Grey's Anatomy. They have appeared in films such as 'Blood Oranges', 'Crossing Over' with Harrison Ford and 'The Number 23' with Jim Carey.
For information on an upcoming iPOP! please visit http://www.ipopconvention.com or call 800-819-iPOP.
Press Contact:
Tas Steiner Public Relations
Tel: 323-857-6700
tas @ tspr-la.com
###