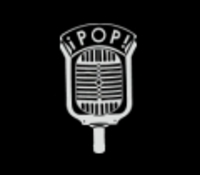 Los Angeles, CA (PRWEB) August 26, 2008
iPOP! (International Presentation of Performers) a top tier talent event and a must-go-to event for any talented child, teenager or young adult who can act, sing, model or dance will be awarding participants who submit a video with iPOP! in the title to YouTube and are later selected for most views and talent potential, a free trip to the next iPOP! taking place from January 3-6, 2009 in Los Angeles.
John Moua from Seattle posted his audition video a few weeks ago and has been singled out as a standout. John Moua, a student of John Robert Powers Seattle, crafted a nine minute video that includes montages of John's experience at the last iPOP! event that he competed in Las Vegas in July 2008, where he mentions how he placed 1st in the headshot division and top 10 for scene, acting and commercial categories. John also uses shots filmed from his own video camera of teen celebrities presenting at the iPOP! awards night including Adrian R'Mante from Disney Channel's "The Suite Life of Zack and Cody" and Shane Harper from the reality television series 'Dance on Sunset' and the group 'Nick 6.' John's video can be viewed at http://www.youtube.com/user/johnnyjrmoua .
Enter the iPOP! YouTube Talent Competition for a chance to win a free trip to iPOP! Los Angeles simply by posting your video to YouTube with "iPOP!" in the title. iPOP! will then be selecting a winner whose video receives the most views and shows the most potential for talent. Winners selected from YouTube will be given a free trip to iPOP! Los Angeles 2009 where they will compete and audition along with twelve hundred plus children, teens and young adults at the iPOP! event in front of the highest regarded agents, managers, casting directors, producers and talent scouts in entertainment today as they compete for their chance to be the next top actor, model, singer and dancer.
iPOP! information: http://www.ipopconvention.com or call 800-819-iPOP.
###