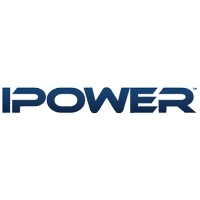 We wanted to improve the customer experience and provide our Web hosting customers and site visitors with the most efficient site possible, so, we've removed the clutter and simplified the navigation
Burlington, MA (PRWEB) August 4, 2009
IPOWER (http://www.ipower.com/), a leader in Web hosting services for individuals and small businesses has revealed a brand new IPOWER.com Web site - featuring a sleek, uncluttered layout, providing easier access to tools and services - that is 100% carbon neutral.
IPOWER has streamlined site navigation, with a single row, hover-over menu at the top of the screen, and a mini-sitemap in the expanded footer section. "We wanted to improve the customer experience and provide our Web hosting customers and site visitors with the most efficient site possible, so, we've removed the clutter and simplified the navigation," explains Jen Merry, IPOWER Marketing Manager.
Another notable feature is the revamped FileManager tool, which allows customers to upload and manage site files and directories in a more user-friendly interface. A number of FileManager features have been revised for improved usability.
Not only is the new site design more efficient, but the energy powering the site is more efficient; IPOWER announced that all offices and data centers are now powered by 100% wind energy! IPOWER is offsetting all electricity use with wind-generated Renewable Energy Certificates, which prevent the release of 2,660 metric tons of carbon dioxide from entering the atmosphere each year. "Not only is our staff environmentally conscious, but many of our customers are, as well," explains Merry. "We wanted to give them an opportunity to reduce their carbon footprint by hosting their sites on servers powered completely by wind energy." To learn more about IPOWER's "green" initiatives, visit http://www.ipower.com/green.
IPOWER is celebrating these exciting improvements and changes with the entire IPOWER community. "To show our customers, the force behind our success, how much we appreciate their continued support, we are offering additional hosting plans at a discounted price," explains Merry. The Member Loyalty Plan includes all of the features of the IPOWER Pro Plan, at a savings of over 15%. For more information, visit http://www.ipower.com.
About IPOWER
Founded in 2001, IPOWER has established itself as a leader in the Web hosting industry, providing a comprehensive suite of online services for individuals and small businesses worldwide. IPOWER's custom control panel, vDeck, offers access to more than 200 tools and services, providing customers the widest selection of Web-hosting applications available. For additional information, visit http://www.ipower.com.
###