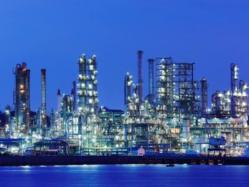 "Many of our clients have told us that when they bought an existing plant from IPP, dismantled it, shipped and rebuilt the plant at a new location, they shaved as much as 50% off the lead time and budget." - IPP Director of Plants Michael Joachim
Hamilton, NJ (PRWEB) May 16, 2013
International Process Plants is a firm focused on helping manufacturers save time and money in process plant projects. IPP celebrates recent industry news showing that chemical manufacturing is making a comeback. MIT reports that cheap natural gas is bringing manufacturers back to the United States.
To help manufacturers capitalize on the upswing in manufacturing capacity and market potential, IPP is offering more than 80 chemical factory facilities for sale. The available chemical manufacturing plants produce a wide array of chemical products, including phenol, amines derivatives, isopropyl alcohol, detergents, petrochemicals, synthetic and specialty chemicals. 17 of the plant sites include the plant's real estate so you can operate the plant as is or relocate it. The other plants are available to be relocated and operated elsewhere.
IPP specializes in providing global chemical companies with complete, previously owned manufacturing plants and process equipment. Director of Plants Michael Joachim reports, "Many of our clients have told us that when they bought an existing plant from IPP, dismantled it, shipped and rebuilt the plant at a new location, they shaved as much as 50% off the lead time and budget they would have needed to design, procure and build a new plant."
IPP has over 30,000 pieces of chemical processing equipment and more than 80 complete used chemical plants ready for immediate delivery to manufacturers interested in expanding plant capacity or boosting product portfolios.
Full descriptions of each chemical plant are available at http://www.ippe.com.
About International Process Plants
International Process Plants (IPP) is a self-funded global buyer and seller of surplus
manufacturing facilities, process plants, industrial real estate, and individual equipment that are no longer needed by their original owners. 80% of IPP's purchases are from multinational companies and 20% are bought in distress situations. IPP's business model provides the opportunity for companies to acquire such assets at competitive prices and in a fraction of the lead time of building or buying new, and serves as an outlet for companies looking to divest assets that have become surplus to their needs quickly and in a fiscally and environmentally conscious manner. IPP currently owns 17 complete plant sites including the land, buildings and equipment, 85 complete processes to be moved and operated elsewhere and a stock of 30,000 major pieces of process equipment. One of the largest companies in this business, IPP is a global company based in the US with company-owned operations in 17 countries that has been serving its 160,000 clients in the chemical, agrichemical, petrochemical, oil & gas, paper, plastic, power generation, metallurgical, fertilizer, artificial fiber, pharmaceutical and food industries for over 35 years. Learn more at http://www.ippe.com