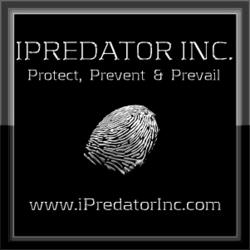 Hudson Valley, NY (PRWEB) December 16, 2012
As Information and Communications Technology (ICT) becomes vital to all aspects of humanity, Dr. Michael Nuccitelli, iPredator Inc. founder, strongly suspects social media, the veil of anonymity and the greater range of information exchange will change the frequency and methods of criminal and deviant acts.
Dr. Nuccitelli, is available to discuss the tragic Connecticut elementary school shooting. As a New York State licensed psychologist and author of a new technological predator construct, iPredator, Dr. Nuccitelli is adept at educating citizens on the psychological and sociological paradigm shifts occurring in the Information Age.
The mind & ICT will be relevant in understanding the motivations of all criminals, deviants and the severely disturbed. All future alleged mass killers and violent offenders will be assessed and judged by their criminal actions, their past and their Information and Communications Technology usage. In addition to being adept at discussing the traits of the Mass Killer, Dr. Nuccitelli can also present his belief that ICT acts as an accelerant to the "fantasy world" common to all mass murderers.
Dr. Nuccitelli states, "Given it is estimated there are 2.23 billion active Internet users globally and quickly growing, it falls to reason to assume cyber predators and classic human predators will use ICT to plan, document and research their nefarious and malevolent activities."
The traits, affective states and behavioral patterns Dr. Nuccitelli compiled are similar when comparing the Arizona Shooter, Jared Lee Loughner, Norwegian Mass Killer, Anders Breivik, Colorado Shooter, James Holmes, the Oregon Mall Shooter, Jacob Roberts and what he suspects the Connecticut Elementary School Shooter, Adam Lanza, exhibited. Dr. Nuccitelli's "Mass Killer Traits" list can be viewed and downloaded, at no cost, at his forensics blog, Dark Psychology.
ICT is a mere 20 years old and destined to become the primary arena to obtain, exchange and disseminate information. Knowing this to be inevitable, Dr. Nuccitelli presents additional traits and behavioral patterns that he believes will be found in mass killers living in the Information Age. These traits have not been clinically or research supported, but created from Dr. Nuccitelli's research on his theoretical construct of iPredator. They are as follows:
1. Given their proclivity to engage in heightened fantasy and dissociative states, mass killers in the Information Age will compulsively spend large amounts of time playing online interactive video games and all forms of virtual reality and alternate reality environments.
2. Given their proclivity to engage in heightened fantasy and grandiose perceptual states, mass killers will compulsively spend large amounts of time writing about their grandiose predictions of how their inevitable mass assault will change society,
3. Access to ICT will accelerate the mass killer's trajectory of becoming increasingly isolative. By increasing an isolative existence, the mass killer will become even more dangerous if not interrupted in his fantasy.
4. Given ICT affords all online users access to information, news and events, mass killers will use this access to read, study and identify with other mass killers and nefarious criminals globally. Today, information and news happening globally are accessible to everyone within minutes.
5. Given ICT and the Internet affords all online users access to geotagging, geolocation, GPS and digital surveillance, future mass killers will have a plethora of tools to help refine their deadly plans.
The primary area Dr. Nuccitelli feels lead Mass Killers to commit their atrocious acts is their proclivity to engage in fantasy. Fantasy and semi-dissociative states are very common amongst mass killers and he posits that James Holmes, Anders Breivik, Jared Loughner and this week's Oregon & Connecticut Shooter's lives are played in their minds and very different than reality.
About iPredator Inc.:
Created by a New York State licensed psychologist and certified forensic consultant, Dr. Michael Nuccitelli, iPredator Inc.'s goal is to reduce victimization, theft and disparagement from ICT assailants. Dr. Nuccitelli is honored to have Robert O'Block, founder of the American College of Forensic Examiners International to publically voice his organization's support. In June 2012, Dr. Nuccitelli & iPredator Inc. launched their Internet Safety Education & Tech. Predator Investigation website offering site visitors an enormous amount of free information.
Contact:
Michael Nuccitelli Psy.D., C.F.C.
NYS Licensed Psychologist
Ph: (347) 871-2416
Website: http://www.iPredator.co