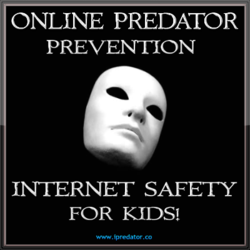 iPredator Founder Announces Availability to Discuss Cyberbullying, Cyberstalking and Cyber Harassment Profiles.
Poughkeepsie, New York (PRWEB) June 26, 2013
As the Information Age continues to rapidly expand throughout all industrialized nations, cyberbullying, cyberstalking and cyber harassment are destructive and unfortunate by-products. The complexity of criminal, deviant and harmful online activities have become perplexing to those not trained in the forensic and psychological profiles of these assailants.
Michael Nuccitelli Psy.D., C.F.C., a NYS licensed psychologist, forensic consultant and founder of the New York based Information Age Forensics Company, iPredator Inc., has made himself available, at no cost, to media, educators and community organizations seeking to educate parents, children and online users on the variants of online victimization. Provided below are brief definitions of Cyberbullying, Cyberstalking, Cyber Harassment and his iPredator construct.
Cyberstalking: Cyberstalking is defined as the use of Information and Communications Technology (ICT) to stalk, control, manipulate or habitually threaten a child, adult, business or group. Cyberstalking is both a tactic used by an ICT assailant and typology of pathological ICT user. Cyberstalking tactics include false accusations, threats of harm, habitual monitoring, surveillance, implied threats, identity theft, damage to property and gathering information to manipulate and control their target.
To meet the criteria of cyber stalking, the information and tactics used must involve a credible or implied physical and psychological threat to the target. An example of physical threat involves bodily harm to the target or their loved ones using ICT. Examples of psychological threats involve using disparagement, humiliation, dis-information dissemination and environmental damage to the target's reputation, credibility or financial status if the target does not acquiesce to the cyberstalker's demands.
Cyber Harassment: Cyber harassment is defined as the use of Information and Communications Technology (ICT) to harass, control, manipulate or habitually disparage a child, adult, business or group without a credible or implied threat of harm. Cyber harassment is a tactic used by an ICT assailant that may or may not be rooted in an attempt to control, dominate or manipulate their target. Although cyber harassment pertains to unrelenting taunting and disparaging information directed at a child, adult, public figure, group or business using ICT, the motivations of the assailant may be rooted in their own pathological drives and motivations devoid of the need to control, dominate or manipulate their target.
Cyberbullying: Like classic bullying, cyberbullying is harmful, repeated and hostile behavior intended to taunt, deprecate & defame a targeted child. Cyberbullying describes threatening or disparaging information against a target child delivered through Information and Communications Technology (ICT.) Unlike classic bullying, cyberbullying includes a phenomenon called Cyberbullying by proxy. Cyberbullying by proxy occurs when a cyberbully encourages or persuades others to engage in deprecating and harassing a target child.
A cyberbully is usually driven by a need for peer acceptance, but may engage in these maladaptive behaviors out of ignorance of the distress they cause a target child, or the most malevolent form, feels minimal remorse for the harm they are inflicting upon the target child.
iPredator: A person, group or nation who, directly or indirectly, engages in exploitation, victimization, coercion, stalking, theft or disparagement of others using Information and Communications Technology (ICT). iPredators are driven by deviant fantasies, desires for power and control, retribution, religious fanaticism, political reprisal, psychiatric illness, perceptual distortions, peer acceptance or personal and financial gain. iPredators can be any age or gender and are not bound by economic status, race, religion or national heritage.
iPredator is a global term used to distinguish anyone who engages in criminal, coercive, deviant or abusive behaviors using ICT. Central to the construct is the premise that Information Age criminals, deviants and the violently disturbed are psychopathological classifications new to humanity. Whether the offender is a cyberbully, cyberstalker, cyber harasser, cyber criminal, online sexual predator, cyber terrorist or engaged in internet defamation or nefarious cyber deception, they fall within the scope of iPredator.
About iPredator Inc.
iPredator Inc. is a New York State based Information Age Forensics Company founded to provide educational and advisory products & services to consumers and organizations on cyberbullying, cyber harassment, cyberstalking, cybercrime, internet defamation, cyber terrorism, online sexual predation and the new field the founder is pioneering termed, Information Age Forensics. Created by a NYS licensed psychologist and certified forensic consultant, Michael Nuccitelli Psy.D., C.F.C., their goal is to reduce victimization, theft, harm and disparagement from online assailants.
Contact:

Michael Nuccitelli Psy.D., C.F.C.
NYS Licensed Psychologist
C.E.O. iPredator Inc.
347-871-2416
Website: http://www.iPredator.co