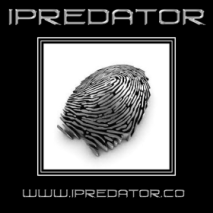 Protect, Prevent & Prevail Over Cyber Bullies
Kingston, New York (PRWEB) July 04, 2012
Like classic bullying, cyber bullying is harmful, repeated and hostile behavior intended to taunt, deprecate & defame a targeted child. Cyber bullying describes threatening or disparaging information against a target child delivered through Information and Communications Technology (ICT.) Unlike classic bullying, cyber bullying includes a phenomenon called Cyber Bullying by proxy. Cyber bullying by proxy occurs when a cyber bully encourages or persuades others to engage in deprecating and harassing a target child.
Dr. Michael Nuccitelli of iPredator Inc. states, "Today, cyber bulled victims and cyber bully abusers live in a pediatric sphere. Tomorrow, those same children become adults armed with advanced Information and Communications Technology skills and a disconnected sense of discouragement. How unfortunate society becomes."
Educators, parents and the community at large must treat cyber bullying as a societal toxic phenomenon. To thwart this growing epidemic, it is paramount the adult community becomes educated on the tactics cyber bullies use to taunt and victimize vulnerable children. Given the variety of methodologies cyber bullies use, iPredator Inc. Chief Operating Officer, Dr. Michael Nuccitelli offers parents and educators 10 tactics with brief descriptions of his 28 most common cyber bullying tactics he has compiled used to target vulnerable children in 2012.
1. Exclusion: Exclusion is a tactic when a cyber bully indirectly sends a provocative message to the target child that they are not included in social activities without the need for a verbal non-invitation. The process of designating who is a member of the peer group and who is not included can be devastating to the target child and one of the commonly used tactics used by cyber bullies.
2. Flaming: Flaming is a term describing an online passionate argument that frequently includes profane or vulgar language, that typically occurs in public communication environments for peer bystanders to witness including discussion boards and groups, chat rooms, and newsgroups.
3. Outing: Outing is a cyber bully tactic that includes the public display, posting, or forwarding of personal communication or images by the cyber bully personal to the target child. Outing becomes even more detrimental to the target child when the communications posted and displayed publicly contains sensitive personal information or images that are sexual in nature.
4. E-mail Threats and Dissemination: This is a cyber bully tactic used to inspire fear in the target child and then informing other members in the peer group of the alleged threat. The cyber bully sends a threatening e-mail to the target child and then forwards or copies and pastes the threatening message to others of the implied threat.
5. Harassment: Harassment is sending hurtful messages to the target child that is worded in a severe, persistent or pervasive manner causing the respondent undue concern. These threatening messages are hurtful, frequent and very serious.
6. Phishing: Phishing is a cyber bully tactic that requires tricking, persuading or manipulating the target child into revealing personal and/or financial information about themselves and/or their loved ones. Once the cyber bully acquires this information, they begin to use the information to access their profiles.
7. Impersonation: Impersonation or "imping" as a tactic in cyber bullying can only occur with the "veil of anonymity" offered by digital technology. Cyber bullies impersonate the target child and make unpopular online comments on social networking sites and in chat rooms.
8. Denigration: Used in both classic and cyber bullying, denigration is a term used to describe when cyber bullies send, post, or publish cruel rumors, gossip and untrue statements about a target child intentionally damaging their reputation or friendships. Also known as "dissing," this cyber bullying method is a common element involved in most all of cyber bullying tactics.
9. E-mail and Cell Phone Image Dissemination: Not only a tactic used in cyber bullying, but a form of information exchange that can be a criminal act if the images are pornographic or graphic enough depicting minors. Some children actually post these images on video sites, their social networking profiles and other programs for anyone to download or view.
10. Images and Videos: The usage of images and video as a cyber bullying tactic has become a growing concern that many communities, law enforcement agencies and schools are taking seriously. Images and videos of the target child are emailed to peers, while others are published on video sites such as YouTube.
Children of the 21st century are targeted via classic bullying, cyber bullying or a combination of the two. Given the evolution of digital technology and growth of the Internet, cyber bullying has reached epidemic proportions among the pediatric segments of society and has become a permanent weapon in the bully's toolbox. At the core of all bullying, cyber and classic, are victimization, disparagement and abuse of a targeted child. Child abuse, whether perpetrated by a child or adult, is detrimental to all aspects of their development, following them into adulthood and throughout their lifespan.
About iPredator Inc.
iPredator Inc. was founded in September 2011 to provide educational and advisory products & services to consumers and organizations on cyberbullying, cyberstalking, sexual predators, cybercrime, Internet defamation, cyber terrorism and all forms of cyber abuse. Their goal is to reduce victimization, abuse, theft and disparagement from online assailants. Their new website, launched June 23, 2012 is the first step to educate online users on the dangers on the Internet. Dr. Nuccitelli has extensive media experience and truly enjoys educating the public on iPredator Awareness, Internet Safety, Internet Culture, Forensic Psychology & local/national criminal news.
Contact:
Dr. Michael Nuccitelli
Chief Operating Officer
iPredator Inc.
845-592-0722
Website: iPredator.co