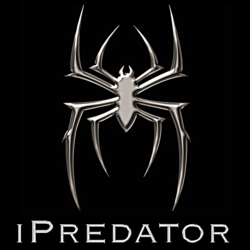 Protect, Prevent & Prevail Over iPredators!
Kingston, New York (PRWEB) July 09, 2012
Chief Operating Officer of iPredator Inc., Dr. Michael Nuccitelli, has published his global Internet predator theory at their recently launched educational website for those seeking information on the malevolent and nefarious activities engaged in by online users. In his construct, Dr. Nuccitelli presents the acts of cyberbullying, cyber harassment, cyberstalking, cybercrime, cyber terrorism and online sexual predation as sharing a common thread. This thread being the veil of anonymity afforded to all online users and how this cyber cloak influences online users of all ages to engage in the dark side of human behavior.
Visitors can read the construct online or download the PDF file at no cost and with no personal information submission. A brief description of iPredator is as follows:
iPredator: A child, adult or group who engages in the exploitation, victimization, stalking, theft or disparagement of others using Information and Communications Technology (ICT.) iPredators are driven by deviant fantasies, desires for power and control, retribution, religious fanaticism, political reprisal, psychiatric illness, perceptual distortions, peer acceptance or personal and financial gain. iPredators can be any age, either gender and not bound by economic status, race or national heritage.
iPredator is a global term used to distinguish all online users who engage in criminal, deviant or abusive behaviors using Information and Communications Technology. Whether the offender is a cyber bully, cyber stalker, cybercriminal, online sexual predator, Internet troll or cyber terrorist, they fall within the scope of iPredator. There are three criteria used to define an iPredator including:
I. A self-awareness of causing harm using Information and Communications Technology. II. The intermittent to frequent usage of Information and Communications Technology to obtain, exchange and deliver harmful information. III. A general understanding of Cyberstealth used to profile, identify, locate, stalk and engage a target.
When an offender profile includes these three characteristics, they meet the definition of iPredator. A fourth criterion, not included in the triad defining an iPredator, is what Dr. Nuccitelli has termed iPredator Victim Intuition (IVI) and reserved for seasoned iPredators. IVI is the aptitude to sense a target's online vulnerabilities, weaknesses and technological limitations increasing their success with minimal ramifications. iPredators, through practice and learning, develop a sense and/or skill of being able to experience an intuition to know what online users will be a successful target.
Dr. Michael Nuccitelli is a New York State licensed psychologist and certified forensic consultant. He completed his doctoral degree in clinical psychology in 1994 from the Adler School of Professional Psychology and received the Certified Forensic Consultant designation from the American College of Forensic Examiners International in 2006.
Dr. Nuccitelli became interested in the psychology and profiling of those who use Information and Communications Technology to abuse, steal, taunt and victimize others online in 2009. In 2012, Dr. Nuccitelli and his team of expert consultants grew even more determined to develop victimization prevention & intervention strategies for vulnerable online users utilizing education, investigation, legal, law enforcement and information technology experts. Their website, iPredator.co, is the first step in their mission.
At the center of iPredator Inc.'s products, services and educational awareness strategy is Dr. Nuccitelli's theoretical construct, iPredator. As a member and consultant to the American College of Forensic Examiners International, iPredator was the feature article in their 2011 winter issue of The Forensic Examiner published quarterly. Dr. Nuccitelli's article "2012 Cyber Bullying Tactics" will be published in their fall issue. Since 2009, Dr. Nuccitelli has dedicated himself to learning the psychological composition of those who are engaged in online malevolent activities.
Dr. Nuccitelli often states when educating the community, "I'm a 47 year old grown man and can remember being bullied as a kid. I still remember their names despite 35 years have passed. The difference is that at the end of the day, I could leave the schoolyard and return home to loved ones and my neighborhood. For today's Information Age generation, the taunting, harassment and abuse is 24 hours a day, 7 days a week and 365 days a year. Welcome to the Information Age."
To read iPredator online, visit the iPredator page. To download the PDF, visit the website Products page and click to download. Dr. Nuccitelli welcomes any feedback, as his construct is a work in motion. Interested site visitors can also return later in the week as their enormous resources & library page will be launched and available free to the public.
About iPredator Inc.
iPredator Inc. was founded in September 2011 to provide educational and advisory products & services to consumers and organizations on cyberbullying, cyberstalking, online sexual predators, cybercrime, Internet defamation, cyber terrorism and all forms of cyber abuse. Their goal is to reduce victimization, abuse, theft and disparagement from online assailants. Their website is the first step to educate online users on the dangers on the Internet. Dr. Nuccitelli has extensive media experience and truly enjoys educating the public on iPredator Awareness, Internet Safety, Forensic Psychology & national criminal news. iPredator Inc. and Dr. Nuccitelli hopes presenting his construct to the online community will contribute to the dire need for a nationally sustained educational and awareness campaign.
Contact:
Dr. Michael Nuccitelli
Chief Operating Officer
iPredator Inc.
845-592-0722
Website: http://www.iPredator.co