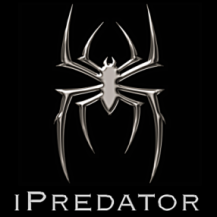 Protect, Prevent & Prevail
Kingston, New York (PRWEB) July 12, 2012
Cyberbullying, cyber stalking, cyber crime, cyber terrorist, Internet predators and online users who engage in harmful, nefarious and malevolent activities meet criteria for iPredator. The term iPredator was developed by iPredator Inc.'s founder and partner, Dr. Michael Nuccitelli. Now made available to the public are the factors he used in the formulation of his theory.
In Dr. Nuccitelli's article, he presents a brief overview of the 20 factors that were used in the design of the iPredator construct and all iPredator Inc.'s products, services and educational materials. Although Information and Communications Technology will continue to advance in both technology and applications, the 20 factors described by Dr. Nuccitelli, he believes, will be relevant for decades to come. A brief description of Dr. Nuccitelli's construct that the 20 factors were used in its construction is as follows:
iPredator: A child, adult or group who engages in the exploitation, victimization, stalking, theft or disparagement of others using Information and Communications Technology (ICT.) iPredators are driven by deviant fantasies, desires for power and control, retribution, religious fanaticism, political reprisal, psychiatric illness, perceptual distortions, peer acceptance or personal and financial gain. iPredators can be any age, either gender and not bound by economic status, race or national heritage.
iPredator is a global term used to distinguish all online users who engage in criminal, deviant or abusive behaviors using Information and Communications Technology. Whether the offender is a cyberbully, cyberstalker, cyber criminal, online sexual predator, Internet troll or cyber terrorist, they fall within the scope of iPredator. There are three criteria used to define an iPredator including:
I. A self-awareness of causing harm using Information and Communications Technology. II. The intermittent to frequent usage of Information and Communications Technology to obtain, exchange and deliver harmful information. III. A general understanding of Cyberstealth used to profile, identify, locate, stalk and engage a target.
When an offender profile includes these three characteristics, they meet the definition of iPredator. A fourth criterion, not included in the triad defining an iPredator, is what Dr. Nuccitelli has termed iPredator Victim Intuition (IVI) and reserved for seasoned iPredators. IVI is the aptitude to sense a target's online vulnerabilities, weaknesses and technological limitations increasing their success with minimal ramifications. iPredators, through practice and learning, develop a sense and/or skill of being able to experience an intuition to know what online user will be a successful target.
As Information and Communications Technology, social media, virtual reality and the Information Age rapidly expands becoming integral to humanities daily activities, understanding the basic tenets of these new dimensions are preponderant. In 2011, the Internet celebrated its 20th birthday. In 2012, most of humanity continues to fail in understanding the golden rule of all new territory exploration. What always comes with opportunity and new frontiers are elements unknown and potentially dangerous. It is these unknown and dangerous elements lurking within cyberspace online users must be vigilant about ready to practice iPredator Protection.
As Dr. Michael Nuccitelli has stated, "The twenty factors I used in the development of iPredator can each be expanded upon and researched as to the relevance they have to cyberbullies, cyberstalkers, cyber criminals, cyber terrorist and online sexual predators. The development of iPredator is the first step in the journey to fully understand the modus operandi of all iPredators."
About iPredator Inc.
iPredator Inc. was founded in September 2011 to provide educational and advisory products & services to consumers and organizations on cyberbullying, cyberstalking, sexual predators, cybercrime, Internet defamation, cyber terrorism and all forms of cyber abuse. Their goal is to reduce victimization, abuse, theft and disparagement from online assailants. Their website is the first step to educate online users on the dangers on the Internet. Dr. Nuccitelli has extensive media experience and truly enjoys educating the public on iPredator Awareness, Internet Safety, Forensic Psychology & national criminal news.
Contact:
Dr. Michael Nuccitelli
Chief Operating Officer
iPredator Inc.
845-592-0722
Website: http://www.iPredator.co