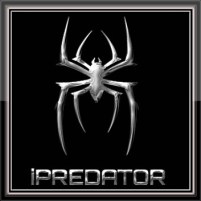 Hudson Valley, New York (PRWEB) October 28, 2012
Like classic bullying, cyber bullying is harmful, repeated and hostile behavior intended to deprecate & defame a targeted child. Cyber bullying describes threatening or disparaging information against a target child delivered through Information and Communications Technology (ICT.) On 10/22/12, Octogenarian California Psychologist, Dr. Robert Rose, published a YouTube video addressing bullying, cyberbullying and the Amanda Todd tragedy. iPredator Inc. is honored he included technological predator construct, iPredator in his discussion. Dr. Rose is a California psychologist, educator consultant and his YouTube video is titled "Justice For Amanda Todd".
Information and Communications Technology (ICT) means computer-based management of data or ideas and will continue to grow with technological advancements. ICT has rapidly become one of the basic building blocks of modern society and will become increasingly important as the Information Age matures. Whereas classic bullying typically involves face-to-face interactions and non-digital forms of communication, cyber bullying consists of information exchanged via ICT and may never involve face to-face encounters.
Children of the 21st century are targeted via classic bullying, cyber bullying, or a combination of the two. Given the evolution of digital technology and growth of the internet, cyber bullying has reached epidemic proportions among the pediatric segments of society and has become a permanent weapon in the bully's toolbox. As stated by iPredator Inc. founder, Dr. Michael Nuccitelli "I'm extremely honored to have Dr. Rose recognize my construct, iPredator, and only wish educators and behavioral healthcare professionals 1/3 his age would recognize the widespread growth of cyberbullying. And whether you support or denounce the activist group Anonymous, a deserved Thank You must be given for their efforts to identify Amanda Todd's adult assailant".
At the core of all bullying, cyber and classic, are victimization, disparagement, and abuse of a targeted child. Child abuse, whether perpetrated by a child or adult, is detrimental to all aspects of their development, following them into adulthood and throughout their lifespan. Stated by Dr. Rose, "Where were her parents, family, friends, her teachers and staff, and students with a conscience to stand up for her?" Dr.Rose has spent over fifty years developing and successfully teaching kindergartners to university students.
Of the various typologies included in iPredator, a significant percentage of children engaged in cyberbullying are included. A brief definition of his two constructs is as follows:
iPredator: A child, adult or group who, directly or indirectly, engages in exploitation, victimization, stalking, theft or disparagement of others using Information and Communications Technology (ICT.) iPredators are driven by deviant fantasies, desires for power and control, retribution, religious fanaticism, political reprisal, psychiatric illness, perceptual distortions, peer acceptance or personal and financial gain. iPredators can be any age, either gender and not bound by economic status, race or national heritage.
iPredator is a global term used to distinguish anyone who engages in criminal, deviant or abusive behaviors using Information and Communications Technology (ICT.) Whether the offender is a cyberbully, cyberstalker, cyber harasser, cyber criminal, online sexual predator, internet troll or cyber terrorist, they fall within the scope of iPredator. The three criteria used to define an iPredator include:
I. A self-awareness of causing harm to others, directly or indirectly, using ICT. II. The intermittent to frequent usage of Information and Communications Technology (ICT) to obtain, exchange and deliver harmful information. III. A general understanding of Cyberstealth used to engage in criminal or deviant activities or to profile, identify, locate, stalk and engage a target.
Educators, parents and the community at large must treat cyber bullying as a societal toxic phenomenon. To thwart this growing epidemic, it is paramount the adult community becomes educated on the tactics cyber bullies use to taunt and victimize vulnerable children.
Dr. Rose, Dr. Nuccitelli and iPredator Inc. extend their condolences to the Amanda Todd family and all cyberbullying victims and their loved ones. As National Anti-Bullying Awareness and Cyber Security Month come to a close, it is hoped the discussion to end this growing epidemic continues throughout 2013. In 2009 and addressing suicide and bullying, Dr. Rose authored "The Complete Teacher".
About iPredator Inc.
iPredator Inc. was founded in 2012 to provide education, investigation and consultation to consumers and organizations on cyber bullying, cyber harassment, cyber stalking, online sexual predation, cybercrime, cyber terrorism, internet safety and digital reputation. Created by a New York State licensed psychologist and certified forensic consultant, Dr. Michael Nuccitelli, iPredator Inc.'s goal is to reduce victimization, theft and disparagement from online assailants. In addition to assisting citizens, iPredator Inc.'s mission is to initiate a nationally sustained Internet safety educational & awareness campaign. In June 2012, Dr. Nuccitelli & iPredator Inc. launched their Internet Safety Education & Investigation website offering site visitors an enormous amount of free information.
Contact:
Michael Nuccitelli Psy.D., C.F.C.
NYS Licensed Psychologist
Ph: (347) 871-2416
Website: http://www.iPredator.co