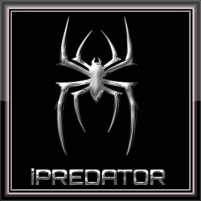 Hudson Valley, NY (PRWEB) October 17, 2012
Cybercrime & technological predator experts, Dr. Michael Nuccitelli & Investigator Tina Church, are interviewed, Wednesday October 17, 2012 1-2pm EST, on California Psychologist's Internet radio show, "Rewiring Your Brain". Hosted by psychologist and educator consultant, Dr. Robert Rose, Dr. Nuccitelli and Ms. Church will discuss their technological predator construct, iPredator Bridge. For interested parties who cannot listen live, the show, "Rewiring Your Brain", is archived for listening at a later date.
Rewiring You Brain – iPredator Bridge
Technological predators and their victims are new dynamics causing devastation across all elements of society. Dr. Nuccitelli has stated, "In addition to this new generation of cyber criminals and digital deviants I call iPredator, there is a rapidly growing online segment of adults who harm others motivated by what they believe are morally justified attacks. Hence, the iPredator Bridge".
Discussed during the show is Dr. Nuccitelli's theoretical construct termed, iPredator and the recent addition to iPredator coined, iPredator Bridge, created by Dr. Nuccitelli and Investigator Church. A brief definition of each construct is as follows:
iPredator: A child, adult or group who, directly or indirectly, engages in exploitation, victimization, stalking, theft or disparagement of others using Information and Communications Technology (ICT.) iPredators are driven by deviant fantasies, desires for power and control, retribution, religious fanaticism, political reprisal, psychiatric illness, perceptual distortions, peer acceptance or personal and financial gain. iPredators can be any age, either gender and not bound by economic status, race or national heritage.
Whether the offender is a cyberbully, cyberstalker, cyber harasser, cyber-criminal, online sexual predator, internet troll or cyber terrorist, they fall within the scope of iPredator. The three criteria used to define an iPredator include:
I. A self-awareness of causing harm to others, directly or indirectly, using ICT. II. The intermittent to frequent usage of Information and Communications Technology (ICT) to obtain, exchange and deliver harmful information. III. A general understanding of Cyberstealth used to engage in criminal or deviant activities or to profile, identify, locate, stalk and engage a target.
Unlike human predators prior to the Information Age, iPredators rely on the multitude of benefits offered by Information and Communications Technology (ICT.) These assistances include exchange of information over long distances, rapidity of information exchanged and the seemingly infinite access to data available. Malevolent in intent, iPredators rely on their capacity to deceive others using ICT in an abstract electronic universe.
iPredator Bridge: iPredator Bridge is a theoretical tenet of iPredator representing the psychological, perceptual & behavioral trajectory of people who use Information and Communications Technology (ICT) to harm others. Similar to the iPredator, they are motivated by personal convictions, greed, power, control, narcissism or psychopathology. Different from the iPredator, they have yet to fully engage in criminal/deviant activities using ICT or use complex perceptual distortions to validate the harm they cause. iPredator Bridge investigates why some people draw near to this nefarious and malevolent realm and either proceed in their maladaptive trajectory or cease and desist.
Hidden in cyberspace, and through ICT, they contemplate the benefits and detriments, proceed, and then continue a path where their cognitive and perceptual processes are focused upon directly or indirectly harming others. For those who cross this proverbial bridge, they enter a world where their choices are increasingly governed by criminal, deviant, immoral and maladaptive processes.
Although it is assumed all humanity, has residing deep in their psyche, the potential & Dark Psychology for behaving in harmful and malevolent ways they rarely or never activate, ICT and cyberspace offers a direct connection and psychological route to the dark side. Just as ICT and cyberspace is incredibly pro-social and beneficial to humanity, these same technological advancements can lead humanity to diabolical and sinister endeavors.
The iPredator Bridge is a symbolic representation of the approach, route and initial crossing into the realm of the iPredator. In a rudimentary and abstract way, it is posited that cyberspace, ICT and all future technological advancements, related to information technology, is an extension of the mind and the instinctual drives of the collective brain to replicate itself outside a human organism.
About iPredator
iPredator was founded in 2012 to provide education, investigation and consultation to consumers and organizations on cyber bullying, cyber harassment, cyber stalking, online sexual predation, cybercrime, cyber terrorism, internet safety and digital reputation. Created by a New York State licensed psychologist and certified forensic consultant, Dr. Michael Nuccitelli, iPredator's goal is to reduce victimization, theft and disparagement from online assailants. In June 2012, Dr. Nuccitelli & iPredator launched their Tech Predator Awareness website offering visitors an enormous amount of free information. Dr. Nuccitelli and Chief ICT Investigator, Ms. Tina Church, have extensive media experience and enjoy educating the public on Cyberbullying, iPredator Awareness, Internet Safety, Internet Culture & local/national criminal news.
Contact:
Michael Nuccitelli Psy.D., C.F.C.
NYS Licensed Psychologist
347-871-2416
Website: http://www.iPredator.co