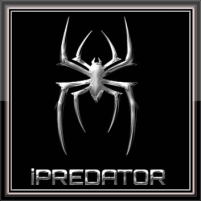 Hudson Valley, NY (PRWEB) November 18, 2012
iPredator and their victims are new dynamics causing devastation across all elements of society. Dr. Nuccitelli has stated, "ICT, social media and cyberspace is wonderful in its capacity to connect humanity, but this connection occurs in the abstract artificial electronic universe known as cyberspace. Hence, this proverbial "connection" is a perceptual distortion leading to victimization and reality based interpersonal isolation." Dr. Michael Nuccitelli will be interviewed, Monday November 19, 2012, from 12-12:50 pm EST (9-9:50 am PST) on "The Nancy Ferrari Show" broadcast by W4CY Radio.
Despite the multitude of benefits, the dangers lurking in cyberspace are both real and flourishing. Presented in the interview with host, Nancy Ferrari, Dr. Nuccitelli discusses his two constructs, iPredator & iPredator Bridge, and his recently published cyber predator checklist, the iPredator Bridge Warning Signs Checklist (IBWSC). A brief definition of each is as follows:
iPredator: A child, adult or group who, directly or indirectly, engages in exploitation, victimization, stalking, theft or disparagement of others using Information and Communications Technology (ICT.) iPredators are driven by deviant fantasies, desires for power and control, retribution, religious fanaticism, political reprisal, psychiatric illness, perceptual distortions, peer acceptance or personal and financial gain. iPredators can be any age, either gender and not bound by economic status, race or national heritage.
iPredator is a global term used to distinguish anyone who engages in criminal, deviant or abusive behaviors using Information and Communications Technology (ICT.) Whether the offender is a cyberbully, cyberstalker, cyber harasser, cyber-criminal, online sexual predator, internet troll or cyber terrorist, they fall within the scope of iPredator. The three criteria used to define an iPredator include:
iPredator Bridge: iPredator Bridge is a theoretical tenet of iPredator representing the exploration and study of people who decide to use Information and Communications Technology (ICT) to harm others motivated by greed, power, control, narcissism or psychopathology. iPredator Bridge investigates why some people draw near to this nefarious and malevolent realm hidden in cyberspace and through ICT, contemplate the benefits and detriments, decide to proceed, and then continue a trajectory where their cognitive, affective, behavioral and perceptual states are directly or indirectly harmful to others and society. For those who cross this proverbial bridge, they enter a world where their choices are increasingly governed by criminal, deviant, immoral and maladaptive processes.
iPredator Bridge Warning Signs Checklist (IBWSC): Based on the iPredator Bridge construct, the IBWSC is a 50 item checklist designed to investigate if a loved one, colleague or peer is participating in or close to participating in harmful online and/or ICT activities towards others. Multiple affirmative responses to IBWSC statements suggests the person being queried exhibits patterned and/or observable behavioral patterns indicating they may be engaged in iPredator activities. The IBWSC focuses on confirmed behavioral observations and not upon personal convictions and/or philosophical reasons for harming others online or using ICT.
Although it is assumed all humanity, has residing deep in their psyche, the potential & Dark Psychology for behaving in harmful and malevolent ways they rarely or never activate, ICT and cyberspace offers a direct connection and psychological route to the dark side. Just as ICT and cyberspace is incredibly pro-social and beneficial to humanity, these same technological advancements can lead humanity to diabolical and sinister endeavors.
A replay of "The Nancy Ferrari Show" will be broadcasted on Saturday November 25, 2012 at 7:00 pm EST (4:00 pm PST) on the Women 4 Women Network. iPredator Inc. and Dr. Nuccitelli express their gratitude to Nancy Ferrari for helping bring awareness to the cyber victimization of children and all Information and Communications Technology users.
About iPredator Inc.
iPredator Inc. was founded in 2012 to provide education, investigation and consultation to consumers and organizations on cyber bullying, cyber harassment, cyber stalking, online sexual predation, cybercrime, cyber terrorism, internet safety and digital reputation. Created by a New York State licensed psychologist and certified forensic consultant, Dr. Michael Nuccitelli, iPredator Inc.'s goal is to reduce victimization, theft and disparagement from online assailants. In addition to assisting citizens, iPredator Inc.'s mission is to initiate a nationally sustained Internet safety educational & awareness campaign.
In June 2012, Dr. Nuccitelli & iPredator Inc. launched their Internet Safety & Tech. Predator website offering site visitors an enormous amount of free information. Dr. Nuccitelli has extensive media experience and truly enjoys educating the public on cyberbullying, ipredator awareness, internet safety, internet culture & local/national criminal news.
Contact:
Michael Nuccitelli Psy.D., C.F.C.
NYS Licensed Psychologist
Ph: 347-871-2416
Website: http://www.iPredator.co