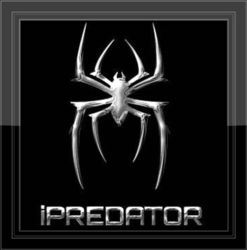 Protect, Prevent & Prevail
Kingston, New York (PRWEB) July 21, 2012
Twenty four year old, James Holmes is alleged to be the shooter in the Colorado Movie Massacre. He is suspected to have entered a community cinema, dressed for hostile intent, and brutally murdering unsuspecting citizens enjoying an evening at the movies. At the time of releasing this newswire, the tragedy in Colorado is fresh in the minds of the nation and little is known about the alleged mass murderer, James Holmes. As Dr. Michael Nuccitelli posits, he believes aspects of Information and Communications Technology will be relevant in understanding the mind of the man who was the assailant in the Colorado Movie Massacre.
As information technology and the Internet becomes more important to all aspects of humanity, Dr. Nuccitelli strongly suspects social media, the veil of anonymity afforded to all online users and greater range of information exchange will change the frequency and methods of criminal and deviant acts.
Dr. Michael Nuccitelli, New York State licensed psychologist and forensic consultant announces his availability to discuss the recent mass killing in Aurora, Colorado. In the last two years, Dr. Nuccitelli extensively studied Arizona Shooter, Jared Loughner and Norwegian Mass Killer, Anders Behring Breivik. As a forensic consultant and licensed psychologist, Dr. Nuccitelli can discuss Mass Killer profiles and a look inside the mind of this young man who is suspected of brutally murdering 12 people and injuring 59 on July 20, 2012.
As Dr. Nuccitelli has stated, "Given it is estimated there is 2.67 billion active Internet users globally and quickly growing, it falls to reason to assume cyber predators and the use of Information and Communications Technology will increase as well. Crime and deviance has a new friend. This friend being the unaware and ignorant online user clueless they have been targeted for a cyber attack."
If Mr. Holmes is in fact the perpetrator of these heinous crimes, he clearly fits the profile of a rampage killer profile. Common traits among Rampage Killers are as follows:
1. Rampage killers mostly murder strangers. As of the time of this posting, the victims of his attack were unknown to him based on news information.
2. In roughly 25% of rampage killer cases, a relationship issue such as a divorce or breakup is the precipitating event. Approximately 45% of rampage killers are triggered by unexpected employment losses. There has been so far no information suggesting employment or relationship events triggered his rage.
3. Shopping centers, schools, malls, college campuses and various other public places are arenas rampage killers choose to display their violent assaults. Mr. Holmes chose a movie theatre filled with people of all ages attending a gathering for a newly released movie. .
4. Adult rampage killers tend to act alone. Adolescent assailants are more likely to involve other participants in their rampage. Authorities have ruled out persons of interest suggesting Mr. Holmes was involved alone in the attack.
5. Over 50% of rampage killers have a history of mental illness. News reports have suggested Mr. Holmes had recently been expelled from graduate school, majoring in neuroscience, or he left school of his own volition.
6. One third of adult rampage killers have high levels of education and unemployed at the time of the rampage killings. At the time of the shootings, it is not known if Mr. Holmes was employed, but recently had dropped out of college
7. Rampage killers rarely try to flee from the incident. Many of them commit suicide at the scene of the crime or allow themselves to be taken into custody. Mr. Holmes is in custody of the authorities
8. Adult rampage killers often have military backgrounds and possess weapons they have obtained legally. At the time of this release, there has not been confirmation that Mr. Holmes was in the military or purchased his cadre of weapons legally.
Dr. Nuccitelli became interested in the psychology and profiling of those who use Information and Communications Technology to abuse, steal, taunt and victimize others online in 2009. Since then, Dr. Nuccitelli has dedicated himself to learning the psychological composition of those who are engaged in online malevolent activities.
Given the widespread expansion of Information and Communications Technology, Dr. Nuccitelli predicts information technology will play both a role in the Colorado killing spree and ad infinitum in the future of all malevolent and nefarious activities. His definition of iPredator is published online on their website.
About iPredator Inc.
iPredator Inc. was founded in September 2011 to provide educational and advisory products & services to consumers and organizations on cyberbullying, cyberstalking, sexual predators, cybercrime, Internet defamation, cyber terrorism and all forms of cyber abuse. Their goal is to reduce victimization, abuse, theft and disparagement from online assailants. Their website is the first step to educate online users on the dangers on the Internet. Dr. Nuccitelli has extensive media experience and truly enjoys educating the public on iPredator Awareness, Internet Safety, Forensic Psychology & national criminal news.
Contact:
Dr. Michael Nuccitelli
Chief Operating Officer
iPredator Inc.
845-592-0722
Website: http://www.iPredator.co