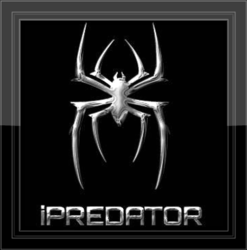 Kingston, New York (PRWEB) July 26, 2012
Completed and posted on iPredator Inc.'s forensics blog, Dark Psychology, New York State licensed psychologist and certified forensic consultant, Dr. Michael Nuccitelli, has posted his article on mass killer traits. Over the last two years, Dr. Nuccitelli researched Jared Loughner, the Arizona Shooter, Anders Breivik, the Norwegian Mass Killer and now James Holmes, The Colorado Shooter.
On July 20, 2012, James Holmes, The Colorado Shooter, is alleged to be the assailant in the Colorado Movie Massacre. He is alleged to have entered a community cinema, dressed for hostile intent, murdering 12 and wounding 58 unsuspecting citizens enjoying an evening at the movies. As of July 25, 2012, being held in the Arapahoe County Jail, Holmes was spitting at officers and authorities were forced to use a spit guard on Holmes when they move him.
On July 22, 2011, Anders Behring Breivik, The Norwegian Mass Killer, bombed a government building in Oslo, Norway resulting in 8 deaths. He then carried out a mass shooting at a camp of the Workers' Youth League (AUF) on the island of Utøya, where he proceeded to murder 69 teens. This past Sunday, July 22, 2012, thousands of Norwegians gathered at memorials to pay their respect to the 77 people killed a year ago and to show his rampage was ineffective to alter their belief in an open society.
As information technology and the Internet becomes more important to all aspects of humanity, Dr. Michael Nuccitelli strongly suspects social media, the veil of anonymity afforded to all online users and the greater range of information exchange will change the frequency and methods of criminal and deviant acts. Information and Communications Technology will be relevant in understanding the mind of the man who was the assailant in the Colorado Movie Massacre. Mr. Holmes and all future alleged mass killers and violent offenders will be assessed and judged by their criminal actions, their past and their Information and Communications Technology usage.
As Dr. Nuccitelli has stated, "Although the Colorado Shooting has only been a matter of days, information being released by news sources are reporting Mr. Holmes may have studied and admired Anders Breivik. I wonder if the date he chose for the attack, being two days before the anniversary of the Norway Shooting, speaks to his admiration for the Norwegian mass killer."
Research into the profiles of mass murderers, rampage killers and spree killers have yielded various traits, factors and emotional experiences. Although the terms to describe these violent offenders vary in definition and construct, there are common themes amongst a high percentage of these assailants, despite the verbiage used to describe their profiles. Given the fact that America continues to try and understand this travesty, Dr. Nuccitelli and iPredator Inc. hopes his article will help shed light on the traits of the mass killer. Educators and all online users interested in copying or reviewing Dr. Nuccitelli's mass killer traits article can visit iPredator Inc.'s forensics blog at http://www.DarkPsychology.co
About iPredator Inc.
iPredator Inc. was founded in September 2011 to provide educational and advisory products & services to consumers and organizations on cyberbullying, cyberstalking, sexual predators, cybercrime, Internet defamation, cyber terrorism and all forms of cyber abuse. Their goal is to reduce victimization, abuse, theft and disparagement from online assailants. Their website is the first step to educate online users on the dangers on the Internet. Dr. Nuccitelli has extensive media experience and truly enjoys educating the public on iPredator Awareness, Internet Safety, Forensic Psychology & national criminal news.
Contact:
Dr. Michael Nuccitelli
Chief Operating Officer
iPredator Inc.
845-592-0722
Website: http://www.iPredator.co