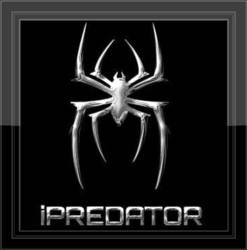 Protect, Prevent & Prevail
Kingston, New York (PRWEB) July 25, 2012
As Information and Communications Technology continues to become a growing thread in the fabric of all nations, the people using these billions of digital devices must learn to identify, at a minimum, online predators when traveling through cyberspace. The veil of anonymity afforded to all online users is taken for granted when used by those engaging in malevolent and nefarious activities. It is for this reason that all online users must practice caution online.
As Dr. Michael Nuccitelli has stated, "Given today's society thrives in the Information Age, it is important for all online users to learn what information is legitimate, who is transmitting or seeking that information, and most important, the motivations of the online user(s) for wanting to exchange that information."
Provided for online users, parents and educators are 101 quotes and passages compiled by iPredator Inc.'s Chief Operating Officer, Dr. Michael Nuccitelli, to foster discussions on learning to profile and identify online users who participate in nefarious and malevolent activities. Whether the site visitor reads Dr. Nuccitelli's theory of iPredator or not will have little bearing on comprehending the quotes. Given his construct of iPredator includes cyberbullying, cyberstalking, cybercrime, cyber terrorism and online sexual predation, any of the passages he has listed can apply to those typologies.
Information and Communications Technology (ICT) has been a wonderful asset for society, but humanity needs to understand the importance of being cautious when entering cyberspace. Since 2009, Dr. Nuccitelli has dedicated himself to learning the psychological composition of those who are engaged in online malevolent activities. His definition of iPredator is defined as:
iPredator: A child, adult or group who engages in exploitation, victimization, stalking, theft or disparagement of others using information and communications technology (ICT.) iPredators are driven by deviant fantasies, desires for power and control, retribution, religious fanaticism, political reprisal, psychiatric illness, perceptual distortions, peer acceptance or personal and financial gain. iPredators can be any age, either gender and not bound by economic status, race or national heritage.
The purpose of offering the online community these passages and all the free information to follow is to inspire discussion and awareness of the dangers that lurk in cyberspace. Three examples of the 101 quotes are as follows:
"As humanity becomes more dependent on Information and Communications Technology, humanity slowly separates, isolates and disconnects from human contact on a real human and spiritual level." iPredator-A Global Internet Predator Theory. Michael Nuccitelli Psy.D., (2012)
"Society is being lulled into a false sense of trust and reliance on technology, taking information and "connection" to others in cyberspace at face value. Like the child in the fairy tale, Little Red Riding Hood, innocently wandering through the forest, we erroneously believe that the "Wolf" is whoever he appears or claims to be. Just as Little Red Riding Hood, we're in danger of falling prey to iPredator. "iPredator-A Global Internet Predator Theory. Michael Nuccitelli Psy.D., (2012)
"iPredators can secretly stalk their prey by tracking the potential victim's path from an undetectable, safe distance. Not only can iPredators become anyone they choose to be, they can also become anyone their victim may subconsciously desire them to be." iPredator-A Global Internet Predator Theory. Michael Nuccitelli Psy.D., (2012)
About iPredator Inc.
iPredator Inc. was founded in September 2011 to provide educational and advisory products & services to online users, their loved ones and organizations on cyber bullying, cyber stalking, online sexual predators, cybercrime, Internet defamation, cyber terrorism and all forms of cyber abuse. Their goal is to reduce victimization, abuse, theft and disparagement from online assailants. iPredator Inc.'s website is the first step to educate online users on the dangers on the Internet.
Dr. Nuccitelli has extensive media experience and enjoys educating the public on iPredator Awareness,Internet Safety, Forensic Psychology & national criminal news. iPredator Inc. and Dr. Nuccitelli hopes presenting his construct to the online community will contribute to the dire need for a nationally sustained educational and awareness campaign.
Contact:
Dr. Michael Nuccitelli
Chief Operating Officer
iPredator Inc.
845-592-0722
Website: http://www.iPredator.co