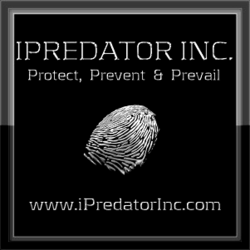 Hudson Valley, New York (PRWEB) December 12, 2012
At the time of this newswire release on 12/12/12, 3:00 am EST, the tragedy in Portland, Oregon is fresh in the minds of the nation and little is known about the alleged suspect. Just as Jared Lee Loughner, Anders Breivik and James Holmes were fueled by psychopathology, there is a high probability the Oregon Shooter will meet criteria for a severely disturbed man.
NYS licensed psychologist and certified forensic consultant, Dr. Michael Nuccitelli, is available to discuss the possible motivations and profile of the deceased assailant in the Portland, Oregon shooting.
Since January 8, 2011, the day of the Arizona Shooting, Dr. Nuccitelli has extensively studied the profiles of Jared Loughner, Norwegian Mass Killer, Anders Behring Breivik and Colorado Shooter, James Holmes. As a forensic consultant and licensed psychologist, he can discuss Mass Killer profiles and the minds of men who plan, prepare and implement their brutal fantasies of mass murder.
If the deceased suspect is in fact the perpetrator of this heinous crime, he is likely to fit the profile of a rampage killer. Common traits among Rampage Killers are as follows:
1. Rampage killers mostly murder strangers. As of the time of this posting, the victims of his attack were unknown to him based on news information.
2. In roughly 1/4 of rampage killer cases, a relationship issue such as a divorce or breakup is the precipitating event. Approximately 45% of rampage killers are triggered by unexpected employment losses. There has been no information to date suggesting employment or relationship events triggered his rage.
3. Shopping centers, schools, malls, college campuses and other public places are arenas rampage killers choose to display their violent assaults. The Oregon Shooter chose a mall, filled with holiday shoppers, unaware of the impending travesty.
4. Adult rampage killers tend to act alone. Adolescent assailants are more likely to involve other participants in their rampage. As of the time posting this newswire, Oregon authorities have yet to confirm or deny there were other members involved in the shootings.
5. Over half of rampage killers have a history of mental illness. To date, there have been no reports that the assailant suffered from a psychiatric illness.
6. 1/3 of adult rampage killers have high levels of education and unemployed at the time of the killings. At the time of the shootings, it is not known if the suspect was employed, recently terminated or highly educated.
7. Rampage killers rarely try to flee from the incident. Many of them commit suicide at the scene or incite law enforcement to use deadly force.
8. Adult rampage killers often have military backgrounds and possess weapons they have obtained legally. At the time of this release, there has not been confirmation that the Oregon Shooter was in the military or purchased his cadre of weapons legally.
In addition to being a psychologist and forensic consultant, Dr. Nuccitelli is the author of a new technological predator constructs termed, iPredator.iPredator is a global term used to distinguish anyone who engages in criminal, deviant or abusive behaviors using Information and Communications Technology. Whether the offender is a cyber bully, cyber stalker, cyber harasser, cyber criminal, online sexual predator, internet troll or cyber terrorist, they fall within the scope of iPredator.
In relationship to the psycho-dynamics of the Oregon Shooter and all Information Age criminals, deviants and hopeless souls, Dr. Nuccitelli strongly suspects that Information and Communications Technology is strongly correlated to their capacity to isolate, fantasize and dissociate.
Stated by Dr. Nuccitelli, "The more a person disconnects from his loved ones, peers and community, the more he becomes isolated in the abstract electronic universe known as cyberspace."
About iPredator Inc.:
Created by a New York State licensed psychologist and certified forensic consultant, Dr. Michael Nuccitelli, iPredator Inc.'s goal is to reduce victimization, theft and disparagement from ICT assailants. Dr. Nuccitelli is honored to have Robert O'Block, founder of the American College of Forensic Examiners International to publically voice his organization's support. In June 2012, Dr. Nuccitelli & iPredator Inc. launched their Internet Safety Education & Tech. Predator Investigation website offering site visitors an enormous amount of free information. Given iPredator Inc.'s mission is to increase awareness of iPredator predation & internet safety, Dr. Nuccitelli prioritizes interacting with media when offline and online social pathology exists.
Contact:
Michael Nuccitelli Psy.D., C.F.C.
NYS Licensed Psychologist
Ph: (347) 871-2416
Website: http://www.iPredator.co