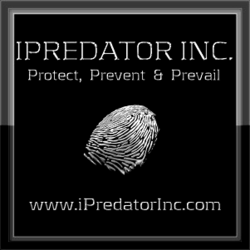 God Bless The Sandy Hook Elementary Shooting Victims!
Poughkeepsie, New York (PRWEB) December 18, 2012
In light of the tragic events and constant national media coverage of the Connecticut elementary school shooting, iPredator Inc. founder, Dr. Michael Nuccitelli, has made available for download, at no cost, his "Connecticut School Tragedy Trauma Prevention Parenting Tips" article. Reformatted from his 9/11 trauma prevention parenting tips list from 2001, Dr. Nuccitelli hopes his article helps parents reduce their child's chances of suffering a trauma response.
Even if a parent has had little exposure to the "around the clock" coverage of this event, they should not assume their child has been insulated as well. It is highly recommended to take an active role in monitoring the child and increase the time learning ways to ensure they have not been traumatized.
Dr. Nuccitelli stated, "I remember being a psychologist practicing 70 miles North of Manhattan when 9/11 happened. Within 2 weeks, ¾ of my practice was filled with children, teens & adults suffering from post-traumatic stress disorder and a panacea of anxiety, fear & hopelessness. The impact of the Connecticut elementary school shooting has devastated America exactly like 9/11 did over a decade ago."
His parenting tips article applies to children from K-12 and should be amended accordingly based on their developmentally maturity. Most importantly, if the parent does determine that their child is experiencing a trauma response, do not feel embarrassed and seek professional help. Feel free to print or save Dr. Nuccitelli's parenting tips article by clicking on the green print button at the base of the list. Interested parties will not be required to sign up or provide any personal information to download.
Note to Parents: Without presenting Dr. Nuccitelli's theory of technological predators and high- risk online activities, it is important to note what he calls ODDOR or Online Distress Dictates Online Response. Relevant to a parent's child, it is important to consider they may become less focused on Internet safety and more apt to engage in high-risk online activities if they are discouraged, depressed or distressed. If the child does experience a trauma response, they may become less cautious in cyberspace without their knowledge.
Whether the child exhibits a trauma response or not, Dr. Nuccitelli recommends being assumptive by discussing the importance of never responding to online strangers or disclosing personal information about their identity or geographic location. Unfortunately, iPredators are always lurking in cyberspace looking for children they have concluded are distressed and discouraged. A brief description of iPredator is as follows:
iPredator: A child, adult or group who, directly or indirectly, engages in exploitation, victimization, stalking, theft or disparagement of others using Information and Communications Technology (ICT.) iPredators are driven by deviant fantasies, desires for power and control, retribution, religious fanaticism, political reprisal, psychiatric illness, perceptual distortions, peer acceptance or personal and financial gain. They can be any age, either gender and not bound by economic status, race or national heritage.
iPredator is a global term used to distinguish anyone who engages in criminal, deviant or abusive behaviors using Information and Communications Technology (ICT.) Whether the offender is a cyberbully, cyberstalker, cyber harasser, cybercriminal, online sexual predator, internet troll or cyber terrorist, they fall within the scope of a technological predator.
Dr. Nuccitelli's parenting tips article can be read and downloaded at his forensics blog, Dark Psychology, by clicking this link: "Trauma Parenting Tips" or clicking on the article made available in the right hand column of this press release.
About iPredator Inc.:
Dr. Michael Nuccitelli is a New York State licensed psychologist and certified forensic consultant. Recognized by the American College of Forensic Examiners, Dr. Nuccitelli is the author of a new Technological Predator construct called iPredator. Under his theory, cyberbullies, cybercriminals and the severely disturbed are just a few of the typologies included that victimize others in cyberspace. Also included in his theory is how our Information Age society has drastically changed, becoming more isolated and disconnected leading to a paradigm shift in violence, crime and deviance.
iPredator Inc.'s goal is to reduce victimization, theft and disparagement from ICT assailants. Dr. Nuccitelli is honored to have Robert O'Block, founder of the American College of Forensic Examiners International to publically voice his organization's support. In June 2012, Dr. Nuccitelli & iPredator Inc. launched their Internet Safety Education & Technological Predator Investigation website offering site visitors an enormous amount of free information.
Contact:
Michael Nuccitelli Psy.D., C.F.C.
NYS Licensed Psychologist
Ph: (347) 871-2416
Website: http://www.iPredator.co