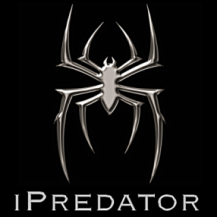 Stop Child Predation!
Kingston, New York (PRWEB) July 17, 2012
The typology of iPredator that is categorized as an Online Sexual Predator has a variety of different terms used to describe the same patterns and targets for their abuse. Online Sexual Predators are defined as adult online users who seek to exploit vulnerable children or teens for sexual and/or sexually themed financial gain.
To help educate parents, pediatric professionals and educators, 50 sexual predator and online predator tips and topics for discussion are now available released by iPredator Inc., on their Internet safety and cyber predator education Website. Compiled by New York State licensed psychologist and certified forensic consultant,Dr. Michael Nuccitelli, site visitors can read his 50 Online Child Predator tips and topics for discussion and education.
Having been a practicing psychologist and forensic examiner before changing his career path to the study and investigation of online users who engage in malevolent and nefarious activities, Dr. Nuccitelli fully understands that most sexual predators are typically close in age to the child victim and usually family members, friends or intimate partners of their victims. Although this reality has been validated by prestigious researchers, the FBI in May 2011 published a three minute video estimating that any given time there are 750,000 online child predators trolling cyberspace for children.
Dr. Nuccitelli recently stated, "I don't think society at large truly understands the widespread growth of child pornography and online sexual predators in cyberspace trolling for child targets. Whether you support them or not, I recently read an article reporting that the group Anonymous, has announced their campaign to confront and thwart online sexual predators. As someone who is attempting to do the same thing, I applaud their recent endeavor."
Simply stated, Online Predators are sexual predators who use Information and Communications Technology and the Internet to locate, target and victimize minors. Common forums they use to target children include chat rooms, instant messaging or social networking sites for the purpose of flirting with and meeting others for illicit sexual experiences. Online Predators often are motivated to manipulate or "groom" a minor with the ultimate goal of meeting and engaging in sexual activity, despite knowing they are engaging in illegal activities.
In instances where meeting their victims to engage in sexual activities is not the primary objective, Online Predators also attempt to persuade children and teens to participate in some form of online sexual and/or sexually provocative activity motivated by sexual deviance or for financial gain engaging in the distribution and sale of child pornography.
A brief description of iPredator that includes the typology of Online Predator is as follows:
iPredator: A child, adult or group who engages in the exploitation, victimization, stalking, theft or disparagement of others using Information and Communications Technology (ICT.) iPredators are driven by deviant fantasies, desires for power and control, retribution, religious fanaticism, political reprisal, psychiatric illness, perceptual distortions, peer acceptance or personal and financial gain. iPredators can be any age, either gender and not bound by economic status, race or national heritage.
In 2012, Dr. Nuccitelli and his colleagues grew even more determined to develop victimization prevention & intervention strategies for vulnerable online users utilizing education, investigation, legal, law enforcement and information technology experts. Their website is the first step in their mission. Visitors to their website can now read, copy and pass on Dr. Nuccitelli's 50 topics and tips relevant to the understanding of online sexual predators.
About iPredator Inc.
iPredator Inc. was founded in September 2011 to provide educational and advisory products & services to consumers and organizations on cyber bullying, online sexual predators, cybercrime, Internet defamation, cyber terrorism and all forms of cyber abuse. Their goal is to reduce victimization, abuse, theft and disparagement from online assailants. Their website is the first step to educate online users on the dangers on the Internet.
Dr. Nuccitelli has extensive media experience and truly enjoys educating the public on iPredator Awareness,Internet Safety, Forensic Psychology & national criminal news. iPredator Inc. and Dr. Nuccitelli hopes presenting his construct to the online community will contribute to the dire need for a nationally sustained educational and awareness campaign.
Contact:
Dr. Michael Nuccitelli
Chief Operating Officer
iPredator Inc.
845-592-0722
Website: http://www.iPredator.co