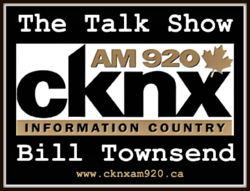 Protect, Prevent & Prevail
Kingston, NY (PRWEB) July 18, 2012
As society becomes more technologically advanced, the importance of Information and Communications Technology becomes vital in the daily living of humanity. Despite the multitude of benefits, the dangers lurking in cyberspace is both real and flourishing. iPredator Inc. was created to assist online users in the prevention of cyber abuse and to educate and create awareness of online sexual predators.
On June 18, 2012, from 10:20 am – 11:45 am EST, New York State psychologist and forensic consultant, Dr. Michael Nuccitelli will join radio host, Bill Townsend of AM920 CKNX, a Canadian Broadcast Radio company. The topics they will be discussing include online sexual predation, social networking sites and Dr. Nuccitelli's recent release of his online predator prevention tips and topics site page available to all online users. For interested listeners not available at the time of broadcast, AM920 CKNX archives their shows for listening later.
As Dr. Nuccitelli has stated, "I'm not an alarmist or someone who believes the Internet should be shut down or restricted. What I do believe and do know is that online sexual predators and those who engage in the sale and distribution of child pornography are real and flourishing. Having the opportunity to discuss these real world issues on broadcast radio is exactly what iPredator Inc.'s mission was designed to accomplish. Our goal is to initiate a sustained community discussion."
AM920 CKNX is an information and entertainment leader in Midwestern Ontario. For over 80 years, CKNX Radio has been serving the residents of Huron, Perth, Wellington, Bruce and Grey. In an area of the province not served by a daily newspaper, AM920 CKNX has played an important role in keeping dozens of communities linked. Over the years, Midwestern Ontario residents have come to trust AM920 CKNX for the most in-depth coverage of news, sports, agriculture and weather.
Providing in-depth coverage of regional, national and international stories, Bill Townsend hosts The Talk Show weekdays from 10:00 am – 12:00 noon on CKNX AM 920. In addition to covering regional, national and international stories, host Bill Townsend actively engages his listeners educating them on Internet safety, social networking news and stories from around the world involving Information and Communications Technology.
As will be discussed during Dr. Nuccitelli's interview, iPredator Inc. now posts a page at their website presenting his educational topics and tips for parents and educators on the typology of iPredator engaged in online sexual predation of children and teens. At the center of all iPredator Inc.'s products and services is Dr. Nuccitelli's theoretical construct he has termed iPredator. The definition of iPredator is as follows:
iPredator: A child, adult or group who engages in the exploitation, victimization, stalking, theft or disparagement of others using Information and Communications Technology (ICT.) iPredators are driven by deviant fantasies, desires for power and control, retribution, religious fanaticism, political reprisal, psychiatric illness, perceptual distortions, peer acceptance or personal and financial gain. iPredators can be any age, either gender and not bound by economic status, race or national heritage.
iPredator is a global term used to distinguish all online users who engage in criminal, deviant or abusive behaviors using Information and Communications Technology. Whether the offender is a cyberbully, cyberstalker, cyber criminal, online sexual predator, Internet troll or cyber terrorist, they fall within the scope of iPredator. During Dr. Nuccitelli's interview with host Bill Townsend of The Talk Show on AM920 CKNX, he will briefly discuss how online sexual predators meet criteria of being deemed iPredators and are growing in the hidden realm of cyberspace.
About iPredator Inc.
iPredator Inc. was founded in September 2011 to provide educational and advisory products & services to consumers and organizations on cyberbullying, cyberstalking, sexual predators, cybercrime, Internet defamation, cyber terrorism and all forms of cyber abuse. Their goal is to reduce victimization, abuse, theft and disparagement from online assailants. Their website is the first step to educate online users on the dangers on the Internet. Dr. Nuccitelli has extensive media experience and truly enjoys educating the public on iPredator Awareness, Internet Safety, Forensic Psychology & national criminal news.
Contact:
Dr. Michael Nuccitelli
Chief Operating Officer
iPredator Inc.
845-592-0722
Website: http://www.iPredator.co