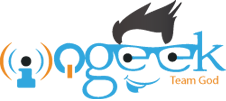 We are extremely excited to announce the launch of our company – IQGeek and hope to provide quality and effective remote services to the clients in US at affordable rates
(PRWEB) June 13, 2013
IQGEEK, a Indian based company offering remote technical support services in the United States, today announced the commencement of operations. The company is driven by a team of renowned technical experts and offers remote services including desktop and laptop support, email support, antivirus support, Microsoft support, printer and scanner support and browser support to name a few.
Speaking on the occasion, a representative of the company said, "We are extremely excited to announce the launch of our company, IQGeek, and hope to provide quality and effective remote services to the clients in the US at affordable rates."
According to the sources, remote service refers to support provided from a distance without being physically present at the location. If experts of the field are to be believed, the demand and popularity of this service is on the rise and faster response time with low wait time, instant support and solution, affordable and competitive prices and quality service are the major reasons behind this. The company is also projecting the highest first call resolution rate in the industry standing well over 90 percent. This means that over 90 percent of the issues are solved in just a single call and the customer would not need to call again for the same problem.
When contacted, Ryan from IQGeek added, "Corporations in US are increasingly opting for remote services as they are able to get the job done without the need of an executive visiting the site physically. In addition, it saves a lot of time which would have been otherwise spent in travelling all the way to the client's office."
IQGeek also announced a couple of initial launch offers including free support for one week for the clients and a discount of $50 for those who opt to go in for the annual plan. The representative added, "We are pleased to announce the launch offers on the occasion and would be offering free support to clients for one week." He further added, "In addition, those who opt for annual support plan, are entitled to a discount of $50 as well."
The company offers round the clock services and plan to enter UK as well as Australian market in near future. IQGeek would also be offering onsite support from next year onwards. If experts are to be believed, the company is likely to do a business of around $4 million in the very first year of operations.
About IQGeek
IQGeek is an on demand computer support service created with the vision and resolution to enhance the computing experience of the clients. With stamped presence in several regions and efficient manpower, the company maneuvers the cyber problems of corporations located in all corners of the USA.