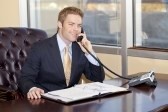 "...anything we can do to help our agents manage their internet leads a little better everyday, that's what we are all about"
- Eric Mallon, Sales Manager
King Of Prussia, PA (PRWEB) September 26, 2011
iQuoteX is continuing its service and system enhancements to make internet leads a successful source of income for insurance agents nationwide. Beginning Monday, September 26th, 2011, iQuoteX insurance agents will have more power over controlling the lead flow for all product lines. Agents can now pause their account at their own discretion for up to 60 hours per month. The feature will work as such: Simply set a date and time to start the pause of the account, and a date and time to resume the account. The account will automatically pause and resume at the specified times. Agents will have the ability to 'Delete' the scheduled pause at any time if circumstances change and, if the scheduled pause is already in effect, they can manually resume the account at any time as well.
"We want the function to be as simple as possible for our clients. We understand their time is so valuable, anything we can do to help our agents manage their internet leads a little better everyday, that's what we are all about," states Eric Mallon, sales manager at iQuotex. Agents can use this feature for their auto insurance leads, home insurance leads, and life insurance leads they are receiving from iQuoteX.
Consumers searching for free auto insurance quotes via the internet has skyrocketed in the past year and iQuoteX is committed to helping agents grow their book of business by partnering with and supporting agents through the internet lead process.
For more information about the company visit iQuoteX.com, email sales(at)iquotex(dot)com or call (800)835-6773 option 1
###