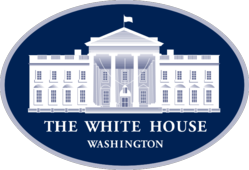 The President is clearly stating through the inclusion of this retirement account cap, that wealthy individuals should not able to accumulate many millions of dollars in their retirement accounts
Miami, FL (PRWEB) April 12, 2013
IRA Financial Group, the leading provider of self-directed IRA LLC and Solo 401(k) Plan, announces the results of its client survey on President Obama's budget proposal to include a provision to limit retirement account value. President Barack Obama's budget proposal would cap multimillion-dollar tax-favored retirement accounts. Obama's budget plan, which was unveiled April 10, would prohibit taxpayers from accumulating more than $3 million in an individual retirement account. That proposal is expected to generate $9 billion in revenue for the Treasury over the next decade. "The clients that participated in our survey voiced frustration for the President's goal of curbing retirement account values, " stated Adam Bergman, a tax attorney with the IRA Financial Group. "Many clients felt the proposal to be un-American in terms of its intent to restrict American investors retirement wealth, " stated Mr. Bergman.
Mr. Bergman, a tax attorney the IRA Financial Group feels that this budget proposal is a direct result of the attention given to Mr. Romney's IRA value. Mr. Romney, the 2012 Republican presidential nominee and co- founder of Bain Capital LLC disclosed in public filings during the campaign that his retirement account held between $18.1 million and $87.4 million. At one point, the maximum exceeded $100 million. "The President is clearly stating through the inclusion of this retirement account cap, that wealthy individuals should not be able to accumulate many millions of dollars in their retirement accounts," stated Mr. Bergman
The administration's statement didn't explain in detail how the proposal would work. The cap would apply to the total of all of an individual's tax-favored retirement accounts. "The impact on this retirement account could be great as it could cause wealthy business owners to terminate their business 401(k) Plan since there would be no incentive to keep increasing their retirement account value as a result of the cap, " stated Mr. Bergman. "The implementation of this retirement cap proposal would be very difficult to implement, however, the potential for such a cap as upset many of my wealthy and non-wealthy retirement clients, " stated Mr. Bergman.
The IRA Financial Group was founded by a group of top law firm tax and ERISA lawyers who have worked at some of the largest law firms in the United States, such as White & Case LLP and Dewey & LeBoeuf LLP.
IRA Financial Group is the market's leading "Checkbook Control" Self Directed IRA and Solo 401k Plan Facilitator. We have helped thousands of clients take back control over their retirement funds while gaining the ability to invest in almost any type of investment, including real estate tax-free and without custodian consent!
To learn more about the IRA Financial Group please visit our website at http://www.irafinancialgroup.com or call 800-472-0646.